How does Nvidia ShadowPlay Highlights work?
Nvidia ShadowPlay Highlights
Surely, every survivor knows the situation when you have no equals in battle, parts of your opponents scatter all around, and some moments from the battles literally ask to be saved and shown to everyone. It is with this goal in mind that we are introducing support for Nvidia ShadowPlay Highlights. We are striving to ensure that no worthy moment from battles with your participation is lost without a trace. Play, show yourself in battle, and then choose the best moments and save them while in your cozy garage.

Attention! This function works in test mode. If you encounter any in-game errors during the use of Nvidia ShadowPlay Highlights, please let us know in the appropriate section on the forum.
How to use the Highlights function?
Make sure that your PC uses NVIDIA graphics for games (GeForce GTX 600 or higher or GTX 660M, 670MX, 675MX, 680M, 700M or higher).
Make sure that you have the latest version of video drivers.
Make sure that you are using 64-bit Windows and start the game in DirectX 11 mode.
Download, install and run GeForce Experience.
Enable 'Game Overlay' in program settings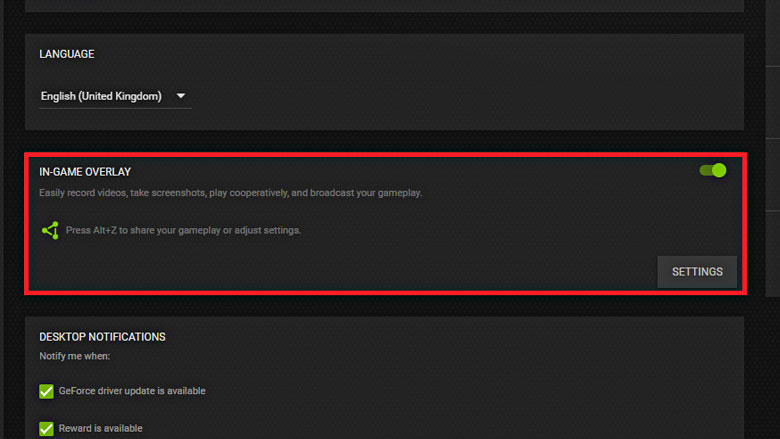 Then, go to Game Overlay settings and select 'Highlights'.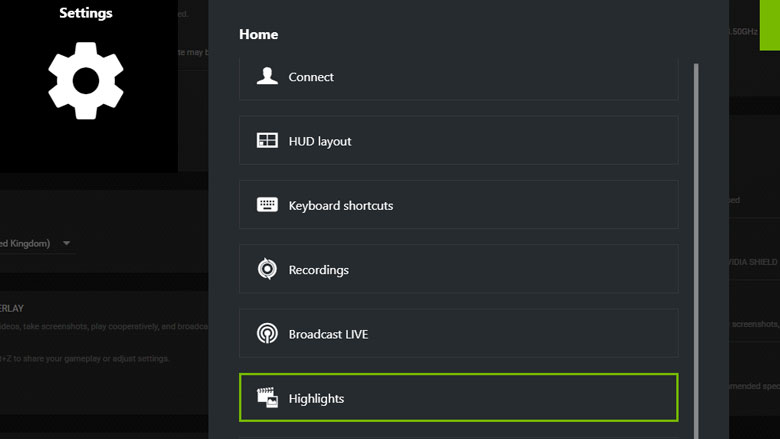 Enable automatic recording of screenshots and videos using Shadowplay and select the folder for temporary storage of video files.
Start the game.
When you start the game, the GeForce Experience window opens, where you need to allow video recording.The notification will appear only once. If you accidentally chose 'No', then you can change the setting through the GeForce Experience interface.
In the game settings menu, in the 'Graphics' section, select 'Record Highlights' and enable the option 'Nvidia ShadowPlay Highlights'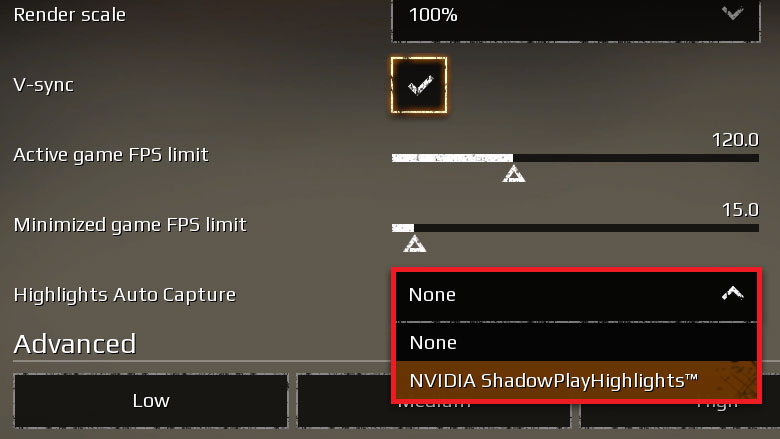 After that, Geforce Experience will automatically record highlights of your battles, including:
Destruction of enemy armored cars;
Destruction of multiple players;
Destruction of a leviathan;
Destruction of several raiders;
End of a battle;
The video can be saved or edited upon return to the Garage.

Attention! If you close the game while in battle, all unsaved videos will be deleted.

The videos are saved in the folder that you specified in the GeForce Experience settings (main/recordings/video) and are visible in the Gallery.