"Brawls" mode schedule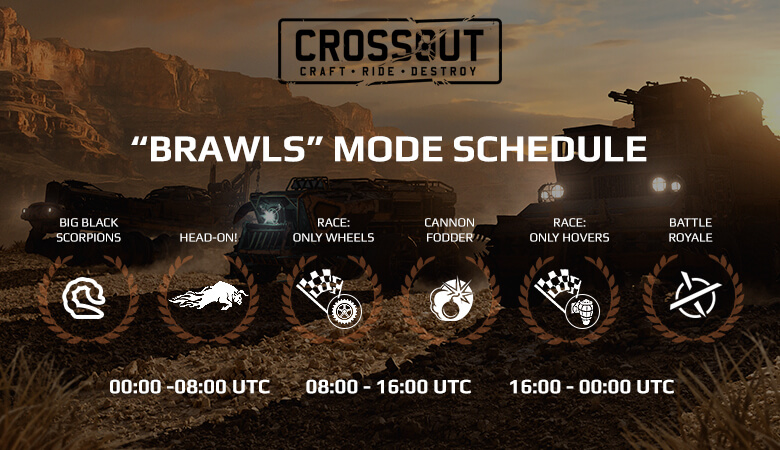 Survivors! The current schedule of brawls has been updated. We remind you that Brawls are special modes where players fight each other in battles on special rules. You can participate in brawls for a limited time:
03:00 - 11:00
11:00 - 19:00
19:00 - 03:00
Mon
Tue
Wed
Thu
Fri
Sat
Sun
Timezone: MSC(+3 UTC)
This schedule is of informational nature and may be changed. We recommend that you check the time of the Brawls directly in the game.
---