Changes in the "Brawls" schedule (Until January 14)
Survivors! The current schedule of brawls has been updated. We remind you that Brawls are special modes where players fight each other in battles on special rules.
Until January 14, during the "Snowstorm" event, the "Christmas Heist" brawl will replace all other brawls, with the exception of "Battle Royale". Battle Royale will be launched according to its usual schedule and will be active on Saturdays and Sundays along with the "Christmas Heist". After January 14, the schedule will be changed to the default: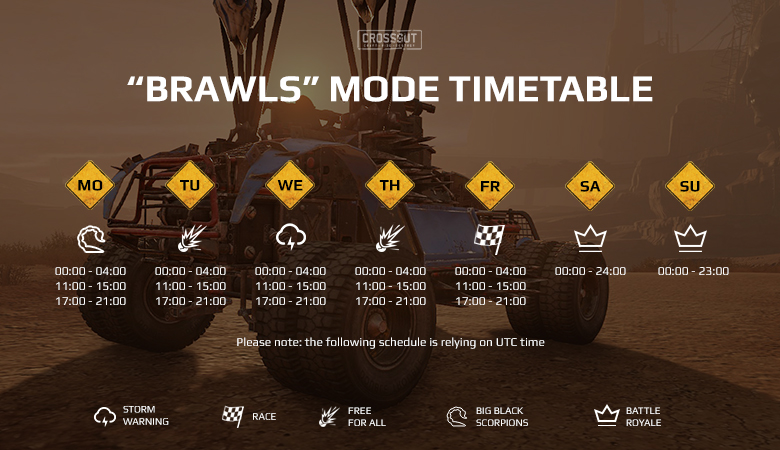 This schedule is of informational nature and may be changed. We recommend that you check the time of the Brawls directly in the game.