Crossout Calendar — October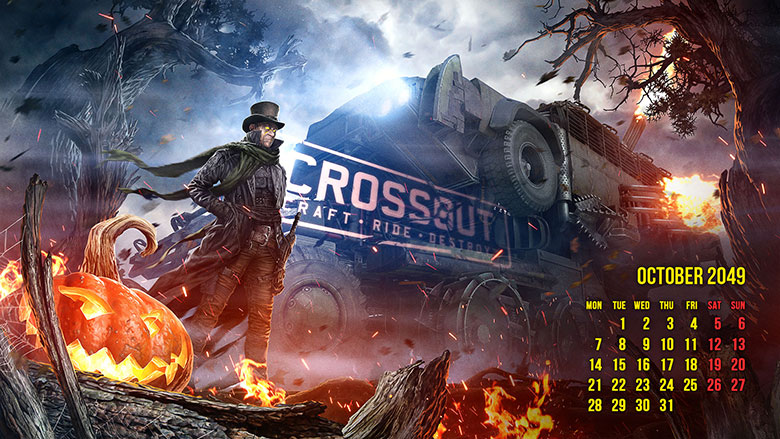 Hello there, survivors!
Risky treat or trick? Have you already decided what to choose this year? We in the editorial office are sure that it is worth thinking about in advance, because "Witch Hunt" is coming very soon. And its first messenger is Hyde, one of today's most mysterious personalities.
He returned to the Valley from his long travels in the new coffin 1019 fallen. The epic car was assembled by an individual order of one of the survivors and personally delivered to Hyde in a powerful ten-wheeled tractor. The recipient appreciated the assembly and answered a couple of questions before rushing off on his blood-chilling coffin car into the night. He said that all the rewards for the Witch Hunt are ready and waiting for the survivors to come after them, and the new look of Ivy will surprise us all this year!
Next month we'll have a car for Vicky's gang, made from whatever the scrapyard had in stock. In the meantime, empty your trunks so that more dangerous treats can fit in there and get ready to celebrate. October promises to be a terribly cool month.
See you soon!
Download the Crossout calendar for October on the official project website in the "Wallpapers" section.
---