Hyde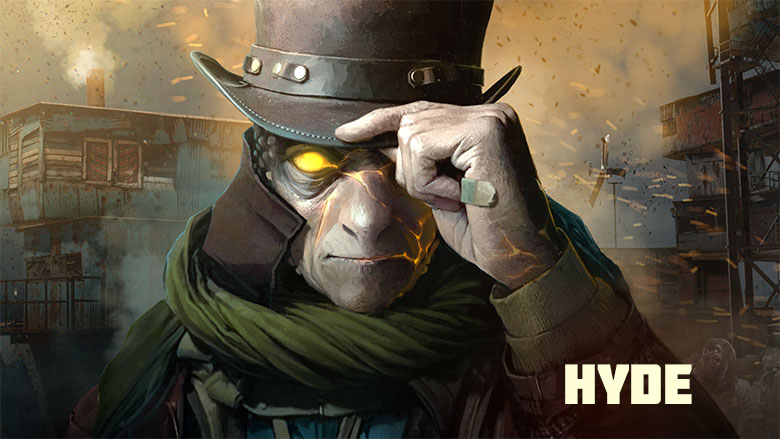 Access level: basic.
Letter from Hyde, a resident of the Wasteland. Copied and transmitted by Explorer Loom for the study of the morale of the Crossout survivors.
"My dearest sister,
Forgive that in the first letter after a long silence, I beg for help. In these dead lands, I have no one to turn to.
I must leave the settlement and never return.
All because of my madness, which began in the autumn of the year before last. At first, there were nightmares, and after a couple of months, I began to wake up not where I fell asleep. I fainted in bed, and in the morning came to either on the floor or under the shed in the courtyard.
Then I blamed everything on fatigue and problems with food — stocks were running low. Although we managed to bring water to the fields, the soil was almost dead. Nobody thought that someone could live here. Maybe that's why the raiders didn't touch us. We met with caravans, traded for fertilizers and waited for spring. We believed that something would change.
But over time, the seeds in the warehouse started to vanish. We thought that some outsider had stolen them — no one would have dared to take them, after all, we lived as a community.
And I took them. Sis, I stole from my own...
I understood this when I looked at my hands one morning. Before that, I did not notice, because I was busy working the soil every day. And that time I was not at the site for a couple of days (I left the settlement). I woke up, and my hands and feet were dirty.
When I returned home, I examined the site and found several caches.
I stole from my own, from hungry children... At night, I'd made my way to the warehouse...
This damned world deprived me of reason. Sis, I'm so tired. How I would like to return to a time when we had something other than dust and rust...
Nothing can be returned. All that remains is a memory of brighter days.
In a few days, I will return the stolen goods and leave for you. I hope you can accept the monster that I have become.
Hy Your brother."
[Note from Loom:
The mistress of the house where I found the letter was dead.
Judging by the date, Hyde will be here in a couple of weeks.
Hopefully, the truth won't break him.]
The portrait "Hyde" is currently unavailable to players. It was available during the "Witch Hunt" event.
---