The "Steel shield" pack is available on all platforms!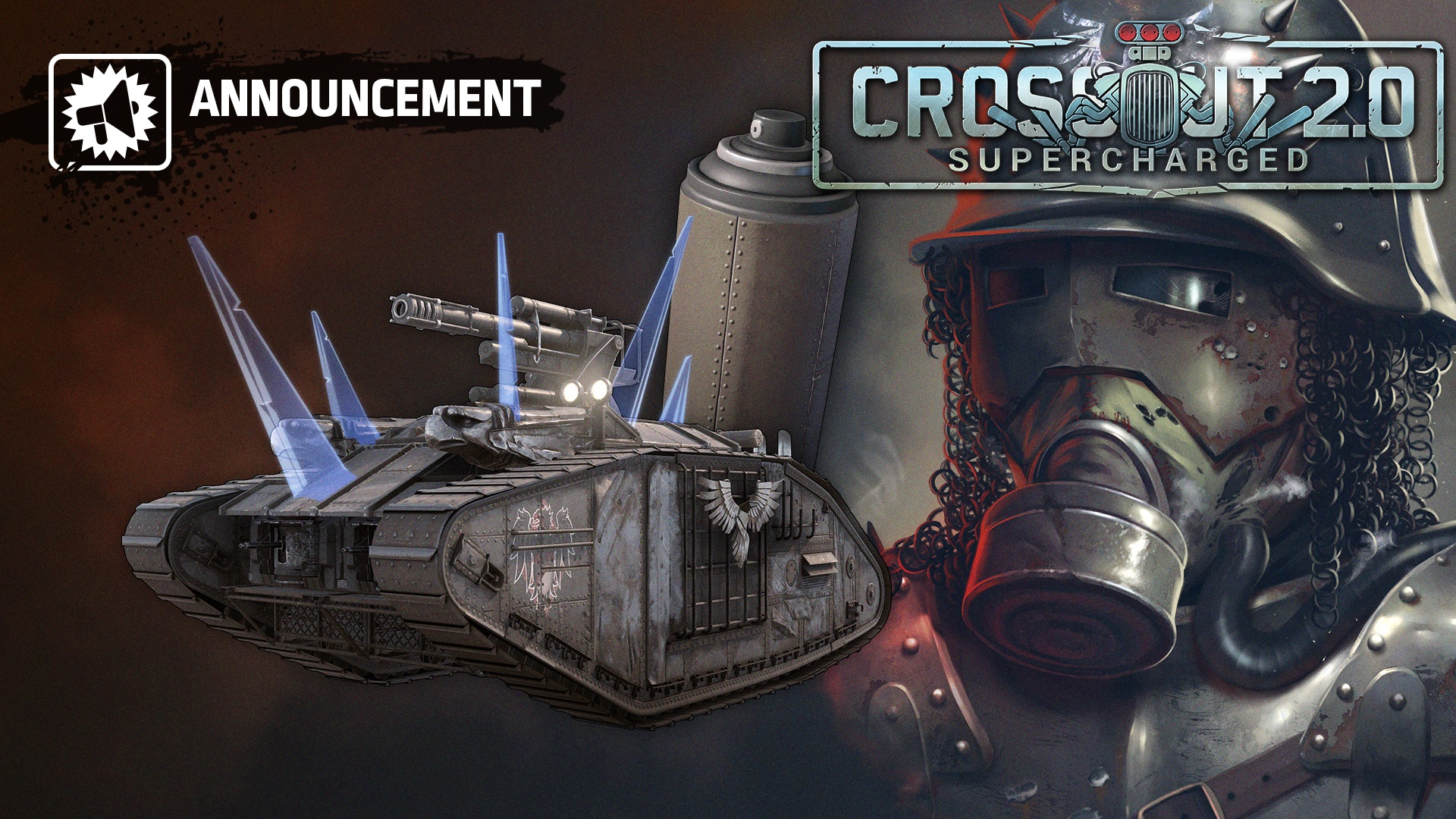 Hello!
Starting from today, the updated tank of our old friend Mitchell is available in the in-game store! The massive tank on the "Goliath" received new weapons, updated its appearance, and stands out due to the new structural parts "King of birds".
Steel shield
Armoured car: "Mark XO";
Unique tracks of epic rarity: "Goliath" (2 pcs.);
Weapons: frontal machine gun of special rarity "M-25 Guardian" and epic cannon "Executioner 88mm";
Cabin: "Jawbreaker";
Hero portrait: "Old fellow Mitch";
Unique hologram;
Unique paint can: "Protective cover";
New sticker: "Eagle and shield";
Early access to a new structural part: "King of birds";
Unique background and logo for profile customization;
Maximum number of parts increased to 65.
3400 in-game coins.
Life in the Wasteland has taken its toll on Mitchell. Dozens of years had passed since he replaced his father at the controls of his trusty tank. All this time he has remained faithful to his principle — never to attack first —despite the fact that it's dangerous to follow it in the Wasteland. Old Mitch was on the brink of life and death more than once, and his tank was repaired so often that it no longer looked like its old self neither inside nor outside. One thing remained unchanged — the steel will of the defender of the innocents, returning to action after every wound and always ready to lead as many people away from danger as possible.