Small updates, 18.07.2022, 19.07.2022 and 20.07.2022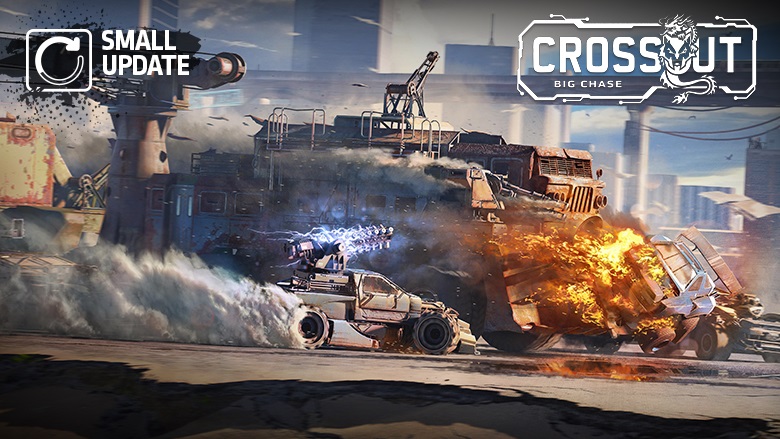 Improved a number of environmental objects on the "Warrior's path" map, a number of the map's areas were optimized.
Fixed a bug when the Jay's skill "Logistics" didn't change the vehicle's displayed parameter of mass while being active.
Fixed a painting mask of the "Bastion" cabin with the "Tinbe" customization kit.
Fixed a bug where the "Chase" mode wasn't counted in the progress of receiving in-game patches.
Improved physical models of the

"

Spike-1" and "Toadfish" crossbows.
Now the

"Skinner" harpoon is prohibited in the "Chase" mode.

According to recent statistics, the amount of plastic rewarded in the

"Chase" mode has been corrected.

Fixed a bug during the acceptance/rejection of a request to add a player into the friends list.
Fixed a bug with incorrect points scoring in the "Chase' mode.
Added recipes for the production of upgraded new parts to the season workbench.
Changed to the production recipe of the "Miller" machine gun.
Improved a number of in-game text strings.
Small update, 20.07.2022
Improved game client stability
Fixed a bug where obtaining medals would not give out any rewards.
Fixed a bug where the resource limit was not displayed before reaching level 30 of reputation with the "Engineers" faction.