A new starter pack "Biter" is now available!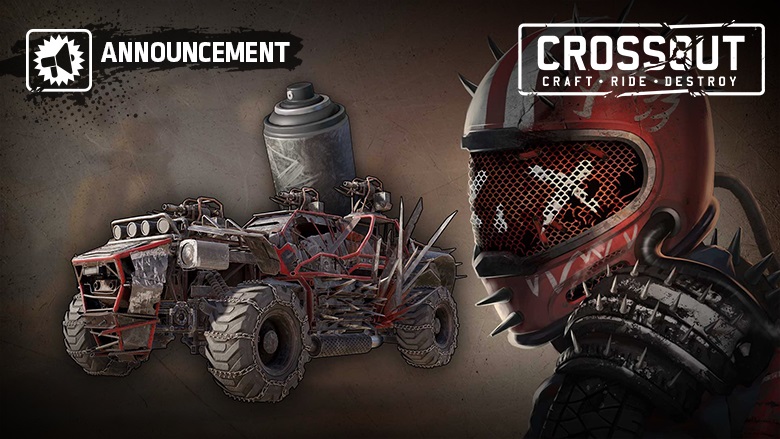 Hello!
Starting from today, a new Lunatic-themed starter pack "Biter" is available on PC and PlayStation®. This armored car is well-balanced for playing at low PS levels, which will help beginners to join the game quickly and easily, and its unique customization elements will allow your vehicle to stand out on the battlefield!
The pack is planned to be released on Xbox on May 5th.
Biter
Unique armoured car: "Biter";
Weapon: "Sledgehammer" (3 pcs.);
Cabin: "Growl";
Unique character portrait: "Mocker";
Unique sticker: "Razor teeth";
Unique paint can "Vandal";
650 in-game coins.
Maximum number of parts increased to 57.
Mocker wasn't always like this, he just doesn't remember it. One day, he was found in the midst of the Wasteland: he had no armoured car, but he was in good spirits. He didn't know where he was, but he quickly learned to drive and shoot at the Engineers' camp. That's where he got his name and later, during one of the raids, he met the Lunatics. Similar to raiders, Mocker preferred to live for the moment, and the gang was glad to see fresh meat in their ranks. They gave the rookie an armoured car with spikes and shotguns, and then his nickname played with new, frightening colours.