Survivor Diary - the last log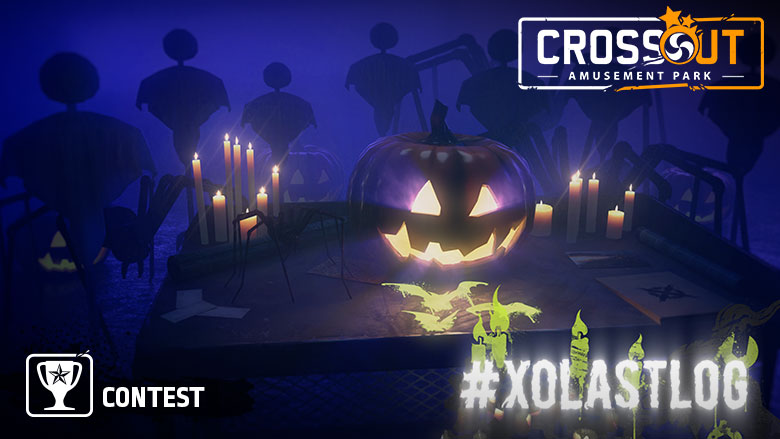 Paper is a valuable resource in the Wasteland. Electronics became unreliable, and shopping lists, maps, calendars, friends' callsigns, diaries with thoughts, observations and theories - everything worth keeping recorded - returned to battered paper notebooks, stashed away in survivors' cabins. Lately survivors started to find abandoned cars in the desert: no damage, a full tank of gas, valuable stuff in cargo holds, no blood… And no human presence whatsoever. Not a trace in the car or around it. Now all Faction leaders ordered a mandatory search of abandoned cars for any notes and diaries in the hopes to figure out what happened from the diaries' last logs.
You are alone in the Wasteland, moving through the Sepulchre of the dead cities, desert valleys and shabby postapocalyptic settlements, nestled among the ruins. Have you seen something strange, inexplicable or scary during your travels? Write a diary entry about it to remember - and maybe get a reward from the Faction leaders? And if your luck runs out - maybe the reward will go to the survivor who finds your notebook under the driver seat in the empty car.
The task: compose a diary entry about any mysterious, inexplicable event you've seen while travelling across the Wastelands. Or, maybe, you've met someone strange and scary and this meeting doesn't come out of your mind?
Contest terms and conditions:
Your diary entry should be no longer than 600 characters including spaces.
Post it on your personal Facebook page with a hashtag #XOLastLog.
The entry has to have a theme, attribute or any other element pointing to the world of Crossout
The contest is for PC, PS4 and XB1 players.
The entry should not contain offensive language and Nazi symbols, references to prohibited groups and societies, as well as elements of erotic content;
Players who publish someone else's work will be excluded from participation.
By participating in the contest you give your permission to use your works at our discretion;
Each participant can only present one entry in competition. In case you submit multiple entries, we'll consider only the first one.
The entry must not contradict the Rules of the Game and the Forum Rules.
Rewards:
1 entry that will be chosen by the jury as the best one will receive a new elite "Phantom" pack.
5 more entries that will be chosen by the jury as the most interesting ones will receive 1000 coins, the "Japan bonus" pack and a unique "Catrina" portrait.
1 additional entry that will be chosen as the most terrifying one will receive a special reward: 666 coins.
Contest dates:
Start: 16.10.2020.
Entry admission ends: on 20.10.2020 at 16:00 GMT.
Jury deliberation may take several days.
Reward distribution: within a week from the moment of announcement of results.
Good luck to everyone!