Crossout Update 0.3.7 'Knight Riders'
To anyone who has survived the catastrophe! A new gaming event is approaching, bringing new weapon, new detail, new decor, new paints, new balance and interface changes
Event 'Knight Riders'
A new major game event is approaching in Crossout — this time with a medieval knightly theme. A an expedition of foreigners led by a young man named Martin is passing through our lands. They are calling themselves Knechte. Players can trade with them using their own currency, Talers. You can use Talers and scrap metal to build special parts: decorative elements, wheels, and a deadly crossbow. Talers will be issued for battles and missions during the event. In order to unlock new missions on the first day of the event, you need to cancel the ordinary daily missions. 'Knight Riders' will be with us for at least three weeks. To arms!

New weapons
Added a crossbow 'Spike-1'

​Knechte often tool up their armored vehicles with powerful crossbows. Sometimes good old cables, springs and rebars work better than explosives and gunpowder.

New parts
Added new wheels.

It's not uncommon among Knechte to fashion their wheels in the style of old cannon-wheels.

New decor
Armored skull

A skull encased in armor is a prominent Knechte decor piece.

Bludgeon

A heavy bludgeon aboard a Knechte car is a sign of great valiance hard-earned on the battlefield.

Huntsman's horn

The sound of this horn forever haunts those who met a Knechte group. And survived.
New paint
Plate steel.
Teutonic Stripes.
Teutonic Eagle.
Teutonic Cross.
A new game resource: Talers
Knechte are few and they need allies. They will pay handsomely to anyone ready to lend them a hand.

Temporary in-game currency.
During the event, players will receive it for participating in battles (not much) and accomplishing daily tasks (a lot).
It will leave play once the event is over.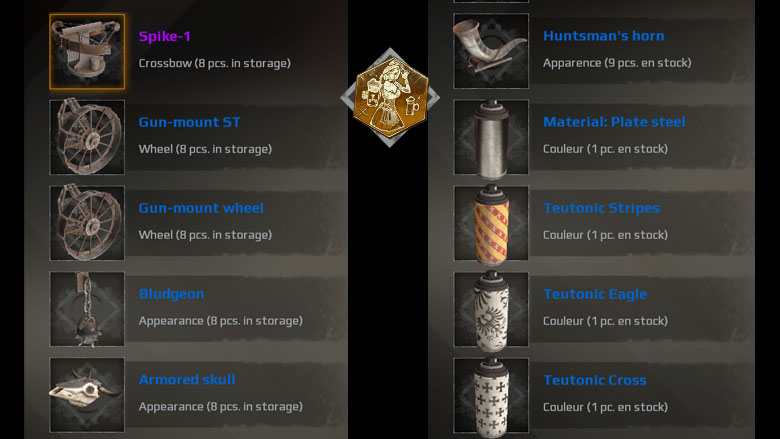 Added two new portraits
For those too Knechty to be anyone else!

The first portrait can be obtained after10 battles during the event.
The second portrait can be obtained after 10 victories during the event.

The new map
Ruins of an ancient fortress standing on a hill not far from the Sepulchre. The war once awakened it from sleep, and gloomy bunkers became its neighbours. Many years have passed since then and now battles are raging once again where the old fortifications are just observers in the new mobile and fierce war.
Added a new map 'Fortress' in 'Encounter' mode.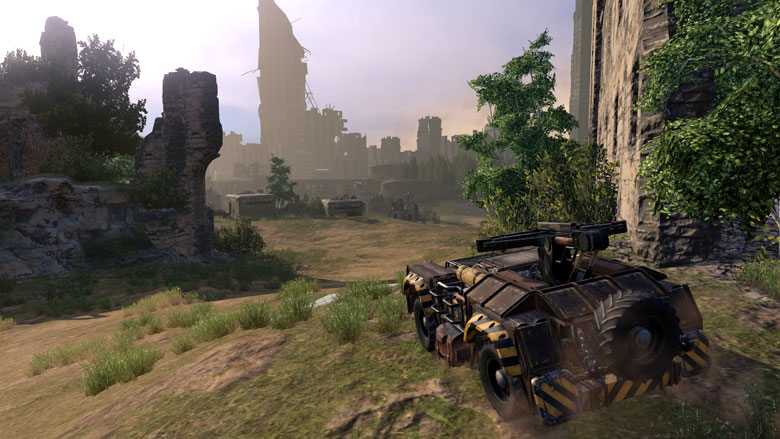 Weapon balance
Weapon balancing continues, firing guns will now be different, while autocannons and shotguns will enjoy increased accuracy.
All cannons
Significantly reduced projectile speed.
Cannon projectile trajectory is no longer as flat.
Increased accuracy.
Reduced blast radius.
Slightly reduced recoil.
Damage grows with each rarity level.
Turret cannons
Increased barrel rotation speed.
Increased maximum accuracy.
Increased maximum spread.
Significantly reduced durability.
Autocannons
Slightly increased accuracy.
Slightly reduced spread growth rate.
Shotguns
Spread reduced by 30%.
Spread growth rate reduced by 50%.
Optimal firing range increased to 20 meters.
Damage reduced by 20%.
Elite weapons
We want to give high-level players the opportunity to progress further. To do this, we are changing the list of parts required for the two unique weapon types of the 'Engineers' faction.

To build ML 'Porcupine' you are going to need: 1000 points of each resource, 10 unique pieces, 1 'Retcher' launcher and 1 'Hurricane' launcher.
To build PA 'Scorpion' you are going to need: 1000 points of each resource, 15 unique pieces, 1 'Reaper' machine gun and 1 'Hammerfall' shotgun.
Parts balance
Increased durability of frames, wheels and tracks: it's no longer as easy to bring an armored car to its knees.
Wheels
Durability increased by 50%
Tracks
Increased durability

Small tracks — by 20%.
Hardened tracks — by 10%.
Armored track — 15%.
Frames
Durability doubled.
Slightly adjusted PS.
Light frames' resistance to melee damage increased by 50%.
Interface
Battle statistics
To let players see how much reputation they receive and why, we have added the ability to see statistics in the debriefing menu.

Added tooltips for battle reputation.

Tooltips are displayed when you hover the cursor over the reputation value in the debriefing menu.
Assembly Mode
Now you can completely clean up your garage with one button.

Added a button 'Remove all parts'.

By default it's assigned to the key 'Delete'.

Changed the assembly panel.
Battle statistics menu
We're introducing a new tab 'Missions' where players can see their mission progress.

The battle statistics menu now has a tab 'Missions'.
Manufacturing
From now on you can track elements required for building parts in the debriefing menu.

Added 'Track components' button to manufacturing window.

You can only track one part at a time.

The image of the required part is marked with a special magnifying glass icon in the manufacturing window.
Debriefing screen now shows the presence or absence of parts required for production.

You can find this information in the 'Missions' window in the debriefing menu.
German localization
Today German localization comes to Crossout. Now the people from Berlin, Bern, Vienna, and the entire German-speaking world can play, and communicate in their native language.

Language can be changed in the game start window or game settings.
New models
Our wheels are now even more brutal!

New models for spiked wheels and wheels with chains.
Reputation
The first thing a survivor does in the morning is getting into his car and driving it off into sunrise to victory! Well, let him savour this moment!

First victory of the day brings 50% more reputation.
Miscellaneous
We're introducing a new weapon - a flamethrower, and its effectiveness is currently being tested on machines under AI control.
Added flamethrower for machines under AI control.
Improved missile launch effect.
Improved turret explosion effect.
Refined several part models.
Improved AI shooting mechanics when using ballistic weapons.
Improved faction blueprint 'Waaagh'.
Invisibility module icon is inactive when self-destruct is active.
Reworked 'Firestarter' achievement icon.
Disabled display of the number of enemies killed in Raids.
Added sound of the garage door opening.
Added a restriction on modifiers when assigning keys (no more than two modifiers).
Added an option to disable all horns except your own.
The probability of finding parts for 'Porcupine' and 'Scorpion' is now higher and no longer dependent on the number of pieces of orange rarity installed on the machine.
Bug fixes
Fixed a bug with faction leader heads shifting.
Fixed errors in several upgrade descriptions.