Steel Championship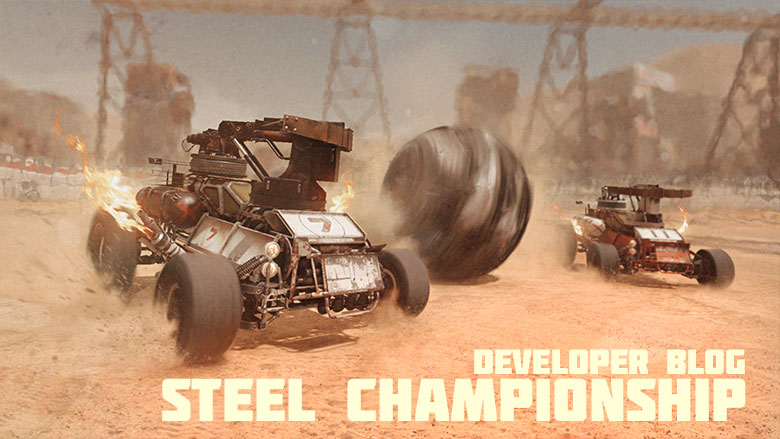 The world of Crossout is full of strange, incomprehensible, and at times frankly insane things. Survivors of the catastrophe cling to the symbols of the old world with grim persistence, although in most cases, their memory fails them. And these symbols become something completely removed from their original meaning.
Scar AB travelled the world a lot, visited its most remote parts and saw enough. Now he has calmed down a little, settled down and engaged in collecting. He thought that he would spend a couple of quiet years in the Valley while his plans were coming to fruition, but life constantly challenges him. So where did this Rat King come from? You can't just idly watch how this upstart rakes in the money by the boatload!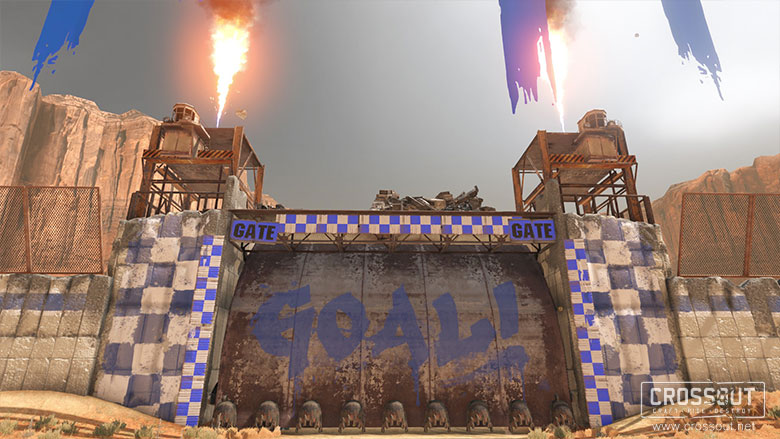 The success of the Rat King and his arena pushed the faction head to action. Sweepstakes, tons of fans, glory in the Wastelands — Scar AB didn't like this. And he wanted the same, and more importantly, he could have the same.
However, the collector and wealthy inhabitant of the Crossout world is capable of something more than arranging another arena bloodbath with the groaning dying and smoking debris. The idea came out of nowhere, as if it were just in the air and waiting for someone who could embody it. No bitter loners — only team play. No murders — leave the notorious violence to the Rat King and his talking monkeys, serious guys play by serious rules. And let everything be of respectable size: a huge field and a huge ball, assembled from steel strips and reinforcing bars. Excitement, a crowd of fans and celebration of the winners — just like the best days of the old world!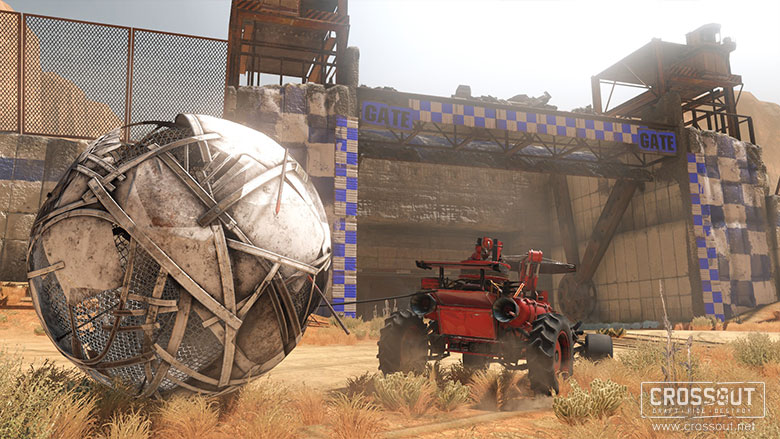 At first the Scavengers reacted to the idea of ​​their boss with surprise and confusion. But Scar AB was distinguished by his ability to persuade. Therefore, in spite of everything this year, the Scavengers will play the role of hospitable hosts and open the doors of their base for those whom they already call athletes. Everyone will be able to assemble a team and try to drive a huge ball into the opponent's net, taking part in the new Wasteland entertainment — football. Scar AB swears that it used to be called this way and it was even more popular than hunting!
Survivors will be get a special show from the Scavengers, where they can earn fame, glory and different valuables, without risking their head. Assemble the team! Learn the tactics! Get ready for football!
---