Changes to melee weapons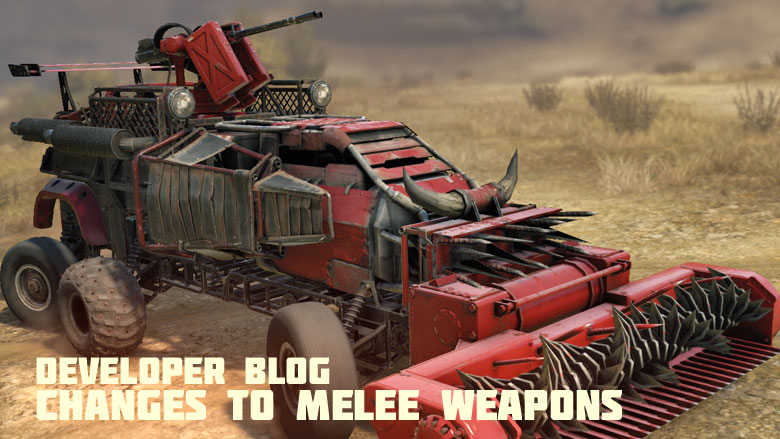 Greetings to all Survivors! For a long time we did not approach the topic of melee weapons. Thought we forgot about them? Not at all! It's time to sharpen the saws and check the efficiency of all their mechanisms! Soon we plan to make changes that are intended to be a serious step forward to increasing the attractiveness and effectiveness of melee weapons!
Why would we rework melee weapons?
Many experienced Survivors already know that melee weapons in their current state are more of an auxiliary weapon and do not even try to be the main one. Often we may think about mounting a saw or two if we have free energy and nothing to occupy it with. This is confirmed on the battlefield: players with melee weapons are gradually vanishing and the number of installed saws rarely exceeds 1-2.
It is noteworthy that, despite the fairly good parameters of the weapons relative to their energy consumption, their efficiency leaves much to be desired. Why is it so? Let's figure it out:
Limited installation options
First you'd think — most melee weapons consume only 1 unit of energy! You can install so many saws that the enemy will crumble in a few seconds! It is not that simple.
Unfortunately, at the moment it is impossible to effectively place more than 4-6 melee weapons on an armored car (in the case of the Harvester, not more than 2). The armored car simply does not have enough room for this buzzing hotbed of pain. Thus, to create a fairly effective melee craft, you need to have extraordinary design skills.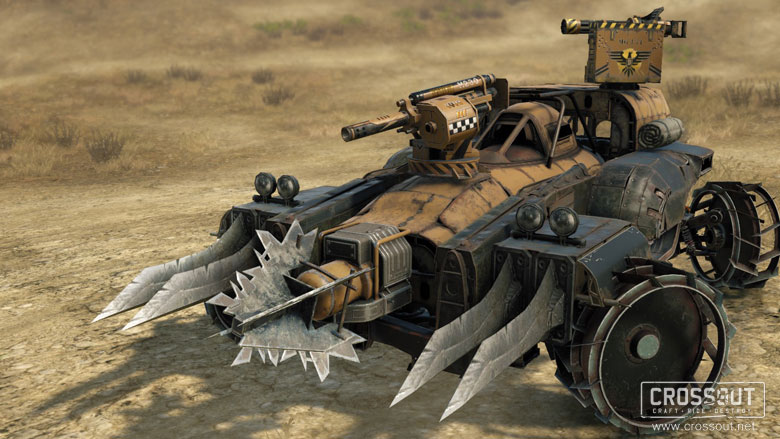 Difficulty dealing damage
But, suppose the player coped with the task and was able to effectively place a sufficient number of saws on his craft. Is he ready? Not really. During contact, you can often notice that the enemy is hit by, at best, only half the arsenal. The remaining weapons will not be able to taste fresh metal because of the saws next to them.
Vulnerability to explosive damage
Now let's move to the problem that's the most worrying for our players, not indifferent to everything that is sawing and milling the metal. We think that you are familiar with the situation when the enemy is securely fixed and can not escape, and a few seconds are left until its destruction. But 'BAM!', his generator explodes. Any more or less experienced Survivor will immediately tell us what it can mean. That's right, the explosion of the enemy generator either destroyed your melee weapons, or left you with one saw, which then falls off from the slightest sneeze in its direction.
We would like to note in advance that, above, we have not indicated all the problems that can arise with the use of melee weapons, but we consider these to be the most critical and plan to correct them in the first place.
What changes are expected?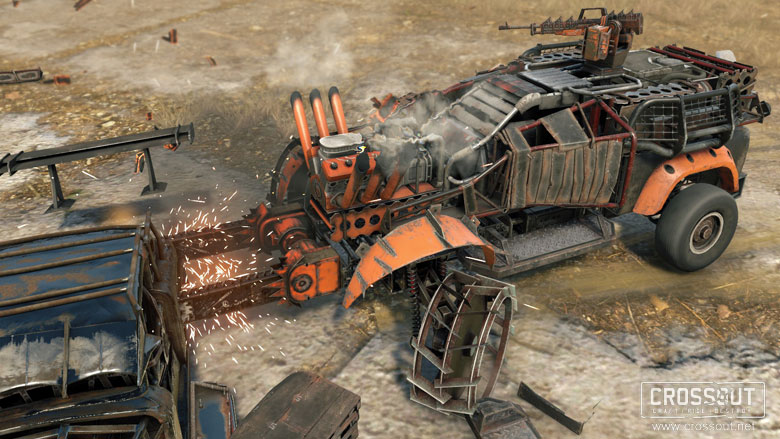 First, we plan to give all melee weapons a certain resistance to explosive damage, in order to reduce the likelihood of its destruction from exploding generators and ammunition. In addition, we want to change the collision models of all melee weapons in order to reduce the likelihood that your weapon will slip over the enemy during a ramming move. This should improve the efficiency of each individual component and make the construction of a melee-oriented armored car more simple and convenient. We also plan to improve the characteristics of melee weapons, including damage and durability of the parts themselves. And to effectively balance the updated parts, we will increase their energy consumption.
I do not like melee weapons, and you are going to improve it. How can I confront all this?
Do not forget that quite a few parts in the game have resistance to melee damage. Brilliant examples of such parts are bumpers, slopes or passive melee weapons (cleavers and blades). All these parts will help you 'armor' your craft and survive the attack. And what about the 'main' parts? Of course, here we can't but mention such cabins as the 'Cerberus' and the 'Tusk'. They are not only oriented on dealing melee damage, but also are pretty well protected against it. Remember also that such movement parts as mechanical legs, tracks, augers and 'Shiv' wheels also have resistance to melee damage, and your rivals with saws will have to sweat to gnaw their way to your cabin.
That's it?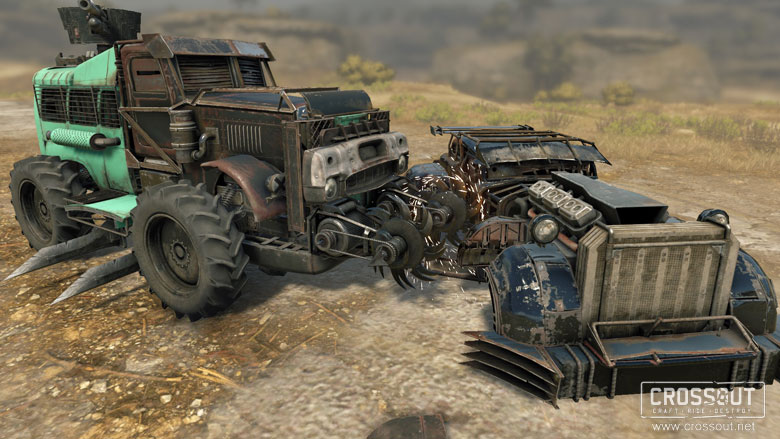 We understand that these changes will not solve absolutely all the problems that players may face, but this is the first and serious step aimed at correcting the current situation. After the changes take effect, we will be happy to receive your feedback and it is with your help that we will continue to refine melee weapons.
The blog was written with the consent of Psycho Pete. All changes are approved personally by the Warlord.
We remind you that the Developer Blog series tells the players about preliminary plans for the development of the project. The final version may differ from the changes described above. All the exact changes and updated parameters will become known after the update.
---