What awaits Survivors in the near future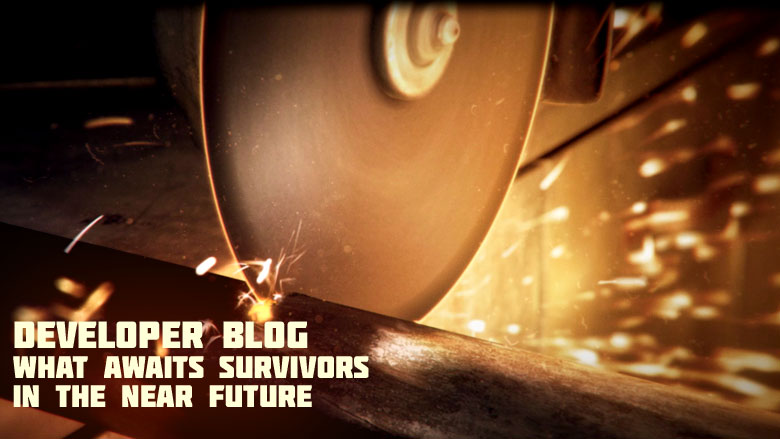 Greetings to all Survivors!
A little more than a month has passed since the start of OBT, and life in the Wasteland is buzzing everyday. A lifeless world, it would seem, is constantly illuminated by flashes of explosions and flames from a thousands guns. Armoured vehicles collide in fierce battles for resources down to the very last part, and raiders are already becoming more modest — everyone knows there's no joking with survivors. Everyone wants to become the best of the best, and this desire spurs survivors to climb farther and farther in their endless attempts to become the bane of this cruel world.
Well, should we take a look at what's waiting for us in the next updates?
Two Rocks map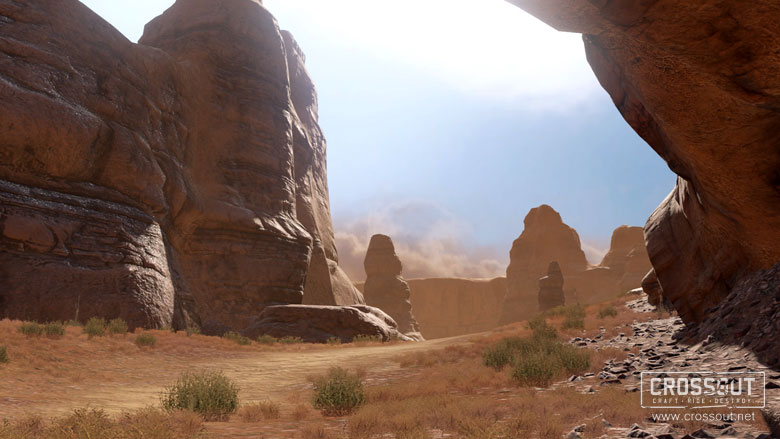 The geological feature in the form of twin peaks has always attracted strange types here, and the catastrophe only aggravated the situation. Different groups of fanatics and madmen fought for many years to control this handful of rocks until a series of explosions brought down the infamous rocks on their heads.
Today enterprising adventurers come here in search of military equipment wreckages and valuable artifacts. So the war for the peaks continues, though on a smaller scale.
The Two Rocks map is an enclosed location in a desert with narrow passages between the rocks. The map is designed for PvE mode 'Cargo race' which means lots shooting and fun on the go. But it's not so simple. It combines long open spaces not intended for positional skirmishes, and narrow passages that do not allow for rapid maneuvers. That's why the playstyle on this map is rather measured, with systematic movement from cargo to cargo with destruction along the enemy's path by focusing fire from all guns. In addition, it is worth paying attention to natural bridges. A tiny careless turn and your armored car falls down, which can affect the duration of the raid.
Clan battles open for all Survivors!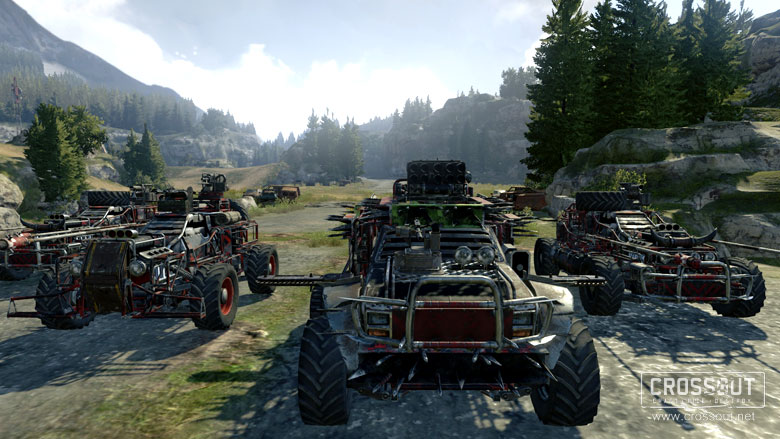 Engineers urgently need uranium ore once more! Nobody knows why, but they pay for it generously. Every week they broadcast the coordinates of ore deposits so that free adventurers can scavenge for ore on their own. But now a full-scale war is on for uranium deposits. Loners perish in an instant in the brawls for uranium, so survivors support each other by forming clans.
Clans are gaining momentum in battle, and 30 of them get control over uranium deposits. But powerful clans should be prepared, because at any moment another clan can come and claim their rights to uranium!
Gather your allies and train hard, because the time of great battles is approaching! Clans from across the wastes can engage each other in a fierce tournament, which aims to identify the best of the best!
At specific times several groups of the most courageous representatives from each clan can participate in a unique mission. Everyone who participates in the race can be seen by every survivor in the hall of fame.
The dreams of creating relic weapons are in the past — it's time to act and realize them!
We would like you to note that this, naturally, is far from being a complete list of changes planned for the near future. We will share a fresh portion of new features very soon! Stick with us for more intel!
---