Structural parts: A New Paradigm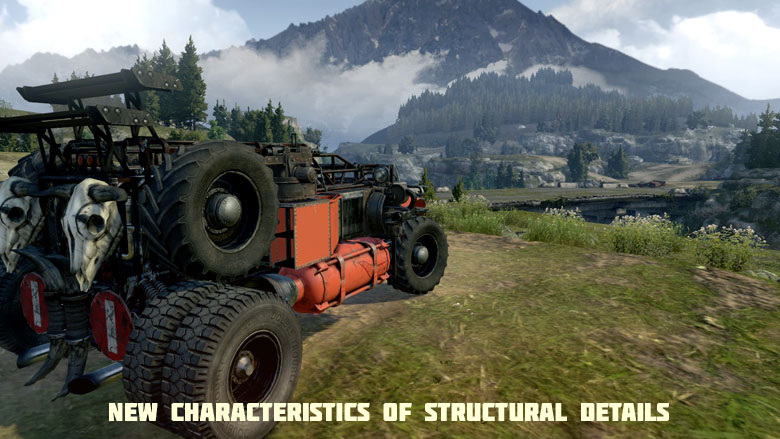 We often make changes in weapon balance, and now it's time to deal with the damage system and the tweaking of structural parts. It is no secret that it's quite difficult for a rookie to make head or tail of the durability system. Of course, there are excellent guides on the forum that can help the new players out. But we have decided to make all part characteristics much more logical.
We have paid great attention to part mass tweaks, their durability and power score and have made a clearer distinction between factions.
In general, we strive to ensure that the player can build a fast car, a heavy car, or something in between with close PS values and with equal chances for success in battles.
We wanted to make the differences between faction archetypes more functional. This is why the characteristics of structural parts have been changed quite significantly, and with them the characteristics of faction cabins — buggy, Wyvern, Kamaz.
In parallel, we are finalizing vehicle physics. Over the past weeks we have fixed bugs and made significant improvements in the behavior of wheeled vehicles. In this update we're making adjustments to vehicle movement on slopes, decreasing turn speed depending on mass, and modifying drift logic. The interaction of wheels with different surfaces (water, dirt) will still be improved.
Now we have to assess the changes in real battles. We would encourage you to look for new combinations in car builds. We really need to know what you think about the new system.
So, let's see what has changed in structural parts.
Lunatics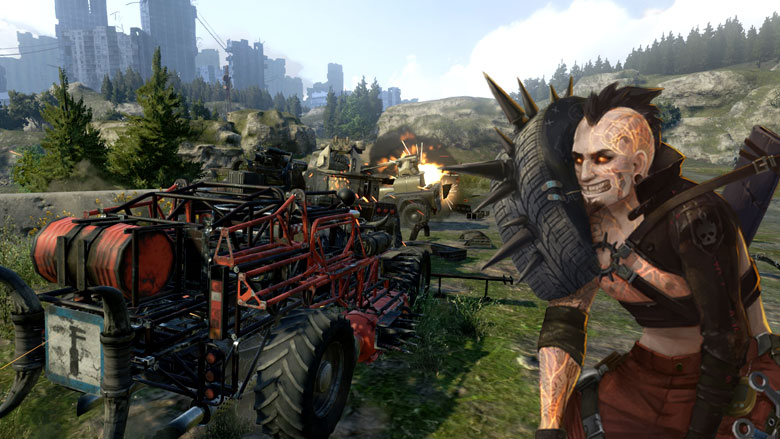 The biggest change is the fundamental revamp of Lunatic grilles. We understand that grilles were very attractive parts to use, they were utilised as part of the frame, for shaping the vehicle or for mounting weapons. Most grilles will lose their ability to let damage through. This is due to the fact that Lunatic vehicles will soon get their own armoured parts.
Currently Lunatic structural parts are regarded as impervious and absorb all damage. To compensate for this we have increased part structure. There is just one exception to this rule: the radiator grille.
The buggy has become even faster and more agile than ever before. These vehicles are no longer easy targets for cannons, but at such speed it's difficult for them to hit enemies too.
Nomads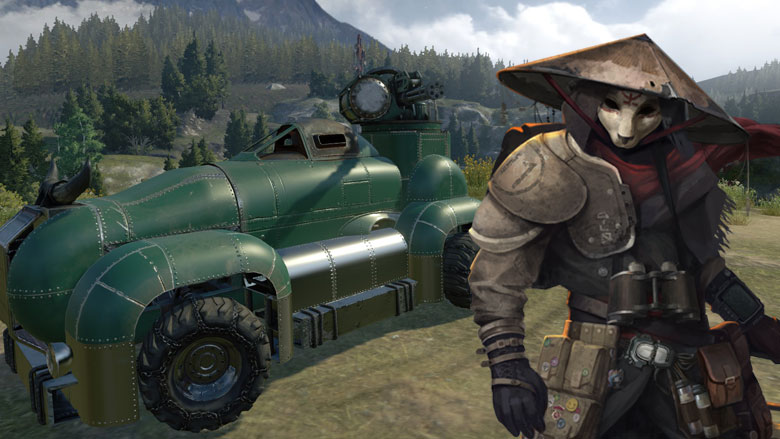 Nomad structural parts did not require big changes, but part mass and structure have been increased to make Nomads a sturdy middle ground between the more agile and fragile Lunatics and the heavy, durable Scavengers.
Nomad structural parts will also be reworked soon. Including visually, to better suit the 'air' theme, and in their shape to make them more convenient to use in vehicle builds.
Scavengers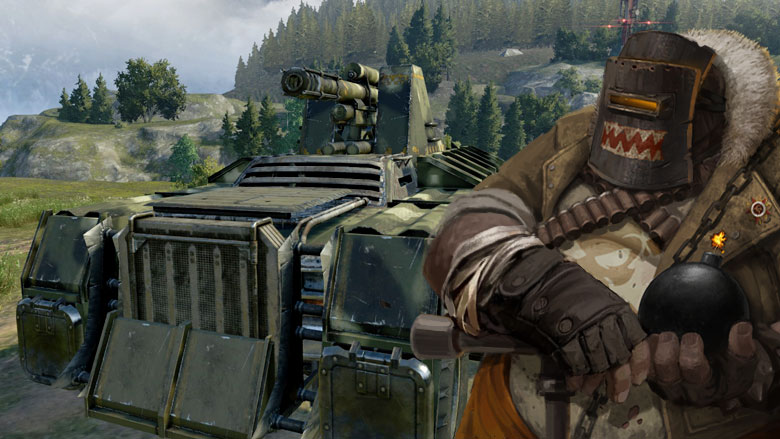 Parts of this faction have not been changed much. Some got a little heavier. Scavenger vehicles remain very strong combat units.
The biggest changes have been made to the Kamaz cabin. The Kamaz has become slower, and it won't be able to compete with the buggy in speed.
Engineers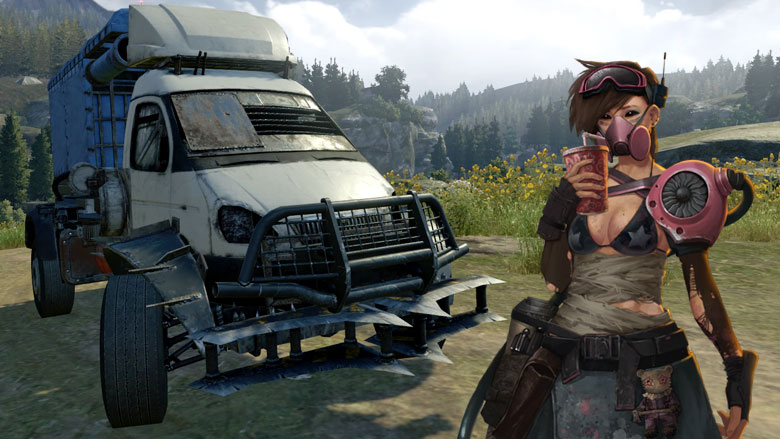 Parts of this faction have changed too. They have became more durable and more efficient in a build. Their characteristics are now very similar to those of Nomad parts, ie, they represent a middle ground between speed and durability.
---
The highlighted changes are not final, part models and their characteristics will be further corrected in future updates. Now we have to assess the changes in real fights. And you, the participants of closed beta testing, are very important and can provide invaluable assistance. Thank you!
---