New parts procurement system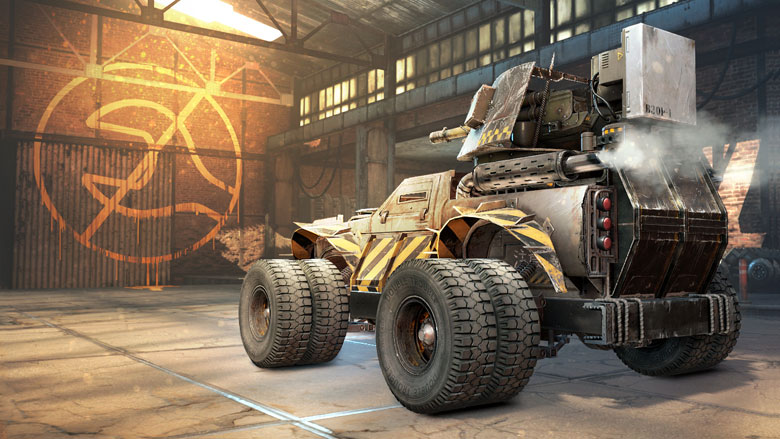 Our project is currently in the closed beta stage of testing. We are trying out new mechanics, using approaches and solutions to ensure that the game is more interesting and captivating. The project is constantly evolving and in the future, many aspects of the game, including the economy, may still undergo significant changes.
The original Crossout concept included the bold idea of the ​​symbiosis of destructible parts and trading through a marketplace. This gave birth to a gameplay where players could easily obtain items and just as easily be parted with them, thus constantly gaining new experiences.
After analyzing in-game data and carefully weighing all the pros and cons, the development team have decided to introduce significant changes that make the gameplay more comfortable and no less exciting for the players.
In Crossout update 0.3.0 we are testing a different approach to obtaining vehicle parts. With this approach, parts will no longer be destroyed as a result of damage in missions and raids. The term 'Durability' will disappear from the game. The likelihood of obtaining new parts will also change.
This update is experimental and will probably require several iterations to balance the obtaining of new parts, avoid overstocking of the marketplace, and make sure parts are still valuable trophies. Here, will continue to count on your constructive feedback and suggestions on our forums and other media!
The need for repairs has been eliminated and 'spares' will be removed from storage and the market. Global changes will affect all aspects of the game, including player progress and the dynamics of obtaining resources. Please note that the repair system, like other aspects of the game, is not in the final stage and may be changed in the future.
Crossout update 0.3.0 does not entail wiping player accounts.
---