Seasons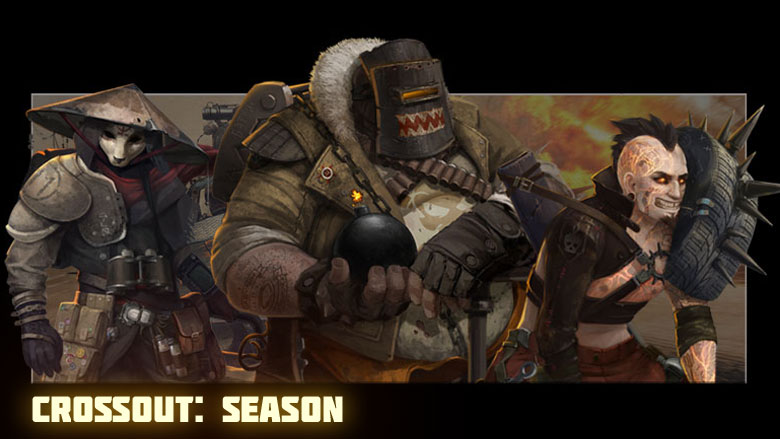 Attention, survivors! Craftsmen from the 'Engineers' faction have restored shortwave broadcasting, and are now selling airtime to all willing survivors. Unsurprisingly, leaders of other factions who wanted to settle scores and put up bounties were the first to respond to their proposal. We all have our own aims and goals. Some missions may seem strange, but who knows what's going on in the mind of Psycho Pete or what Scar AB is planning. But as long as they are willing to fork out the coins, everyone wins, right?
Now, fans of PvE raids in Crossout have the opportunity to increase their rewards by taking part in Crossout seasons! Seasons are the newest addition to the game. A season is a chain of special PvE missions that reward survivors with a variety of resources as well as the final grand prize.
Missions are divided into the following difficulty levels:
Easy missions.
Normal difficulty missions.
Difficult missions for experienced adventurers.
Just like rewards, missions are updated every 2 weeks. And if you don't complete a chain by the end of the season, your progress is reset.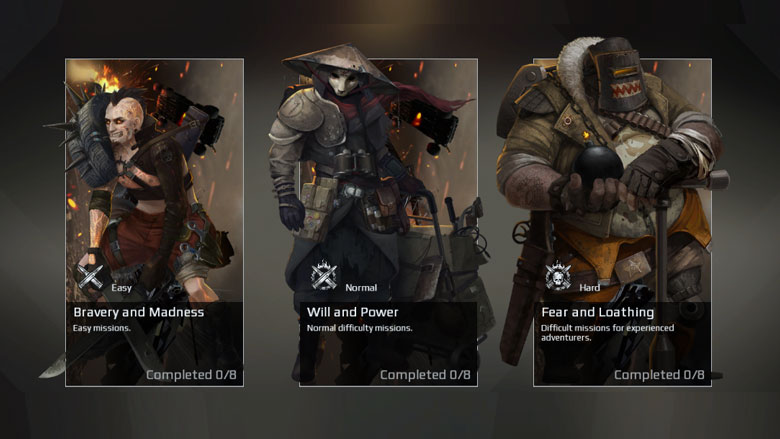 The leader of "Lunatics" is only interested in speed. He doesn't issue complex tasks, but rewards are also not that grand. This season Pete is ready to reward the hotheads who complete his tasks with scrap metal and fuel cans. Those who can get to the end, will be able to decorate their vehicles with a special sign - the epic decor part 'No Entry'.
Map keeper is ready to reward survivors with scrap, fuel or wires. For completing the whole chain survivors receive attack drones.
Scar AB appreciates persistence. His task will be a test for any survivor, but the reward is worth it. During these two weeks, players in the chain will receive electronics, scrap metal and fuel. At the end of the chain they will get a 88mm turret cannon - an epic weapon with extreme power.
It doesn't matter if you prefer heated battles with other players, or battles against AI: you have a chance to fill your storage with resources, and a variety of rare items.
We are introducing even more gaming entities in Crossout, and you can learn more about them in the next issue of the Developer Blogs.