Daedalus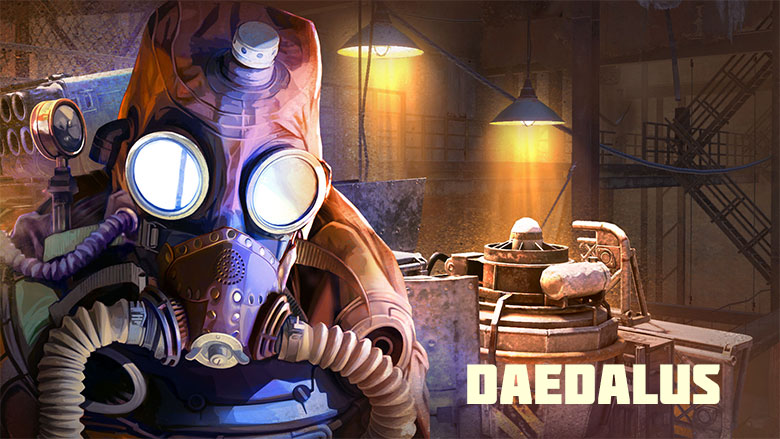 Access level: top.
Excerpts from the report of Explorer Grigio about visiting the house of Daedalus.
I visited the refuge of Daedalus, abandoned by him after he left with Riley for Dawn's Children, on the personal order of one of the leaders of the Order. The described items have been transferred to the archive.
[Numerous models of aircraft, from planes to zeppelins, logs on aircraft engineering and gas dynamics]
The depth of Daedalus's technical knowledge confirms my information about his past. Daedalus was crazy about the sky all his life, but could not become a pilot because of health issues. He never gave up the dream and devoted his life to aircraft construction.
[Old photos, 4 pcs.]
Zero value. I did not find people in the pictures that fit the description of Dedalus' wife and daughter. I suppose the took the pictures of his loved ones with him.
The death of his wife in the first days of crossout severely traumatized him, but he thought only of his daughter. Daedalus took her to a small forest house and hid there.
I suppose Daedalus is rather sentimental. This is backed by the fact that he did not give up family photos, even on the verge of a catastrophe.
[Records burned in the hearth]
Old diaries, calendars with notes. Daedalus continued to keep notes on the world around him, counted the days and was engaged in teaching his daughter.
Wondering why her notebooks were burned, I came to the conclusion that Daedalus blamed his knowledge for the death of the girl. She was obsessed with the sky just like him.
[A bed covered with a soft blue blanket, beneath it is a charred helmet]
My sources among the Dawn's Children reported that Daedalus no longer comes close to aircrafts. Because of his love of the sky, the last of his family died — his beloved daughter. She crashed in her first flight, and Daedalus could not help her. According to rumours, his palms are badly burned. Perhaps he tried to rescue his daughter from a burning plane with his bare hands.
The Dawn chose Daedalus for his engineering gift, but can he look at the sky again?
Explorer Grigio
The portrait "Daedalus" is currently available to players. It can be obtained by reaching reputation level 15 with the faction "Dawn's Children".
---