Special mission days in Crossout!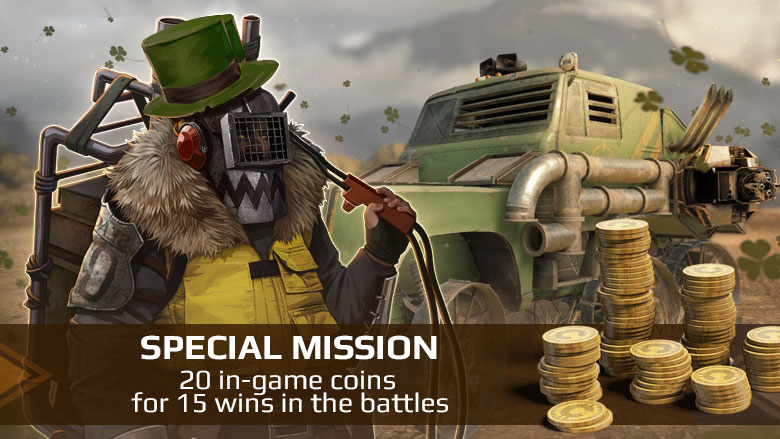 The event will be available from 13:00 GMT on March 15 to 00:00 GMT on March 18.
Attention all survivors! According to old tradition, this weekend St. Patrick's Day is celebrated all around the Wastelands! During these days each player has the opportunity to get 20 in-game coins for 15 wins in the battles. Go for it!
This special is available for PC, PS4 and Xbox One.
During this special the reward for getting 15 victories will be 20 gold coins! Please note that the reward for completing this mission can only be obtained once!
---