+30% To Reputation in Battles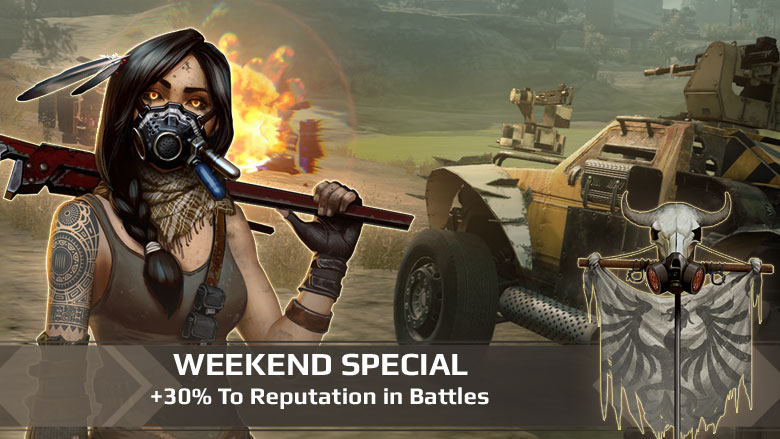 Survivors! In the last summer days, the Wasteland is as hot as it gets! Check the ammo of your guns and get ready for the battles for life and death.
During August 26 and 27, you will get a 30% bonus to reputation earned in battles.
The promotion will be available from 0:00 GMT on August 26 until 0:00 GMT on August 28.