Temporary pack "Shinobi" is available in the in-game store!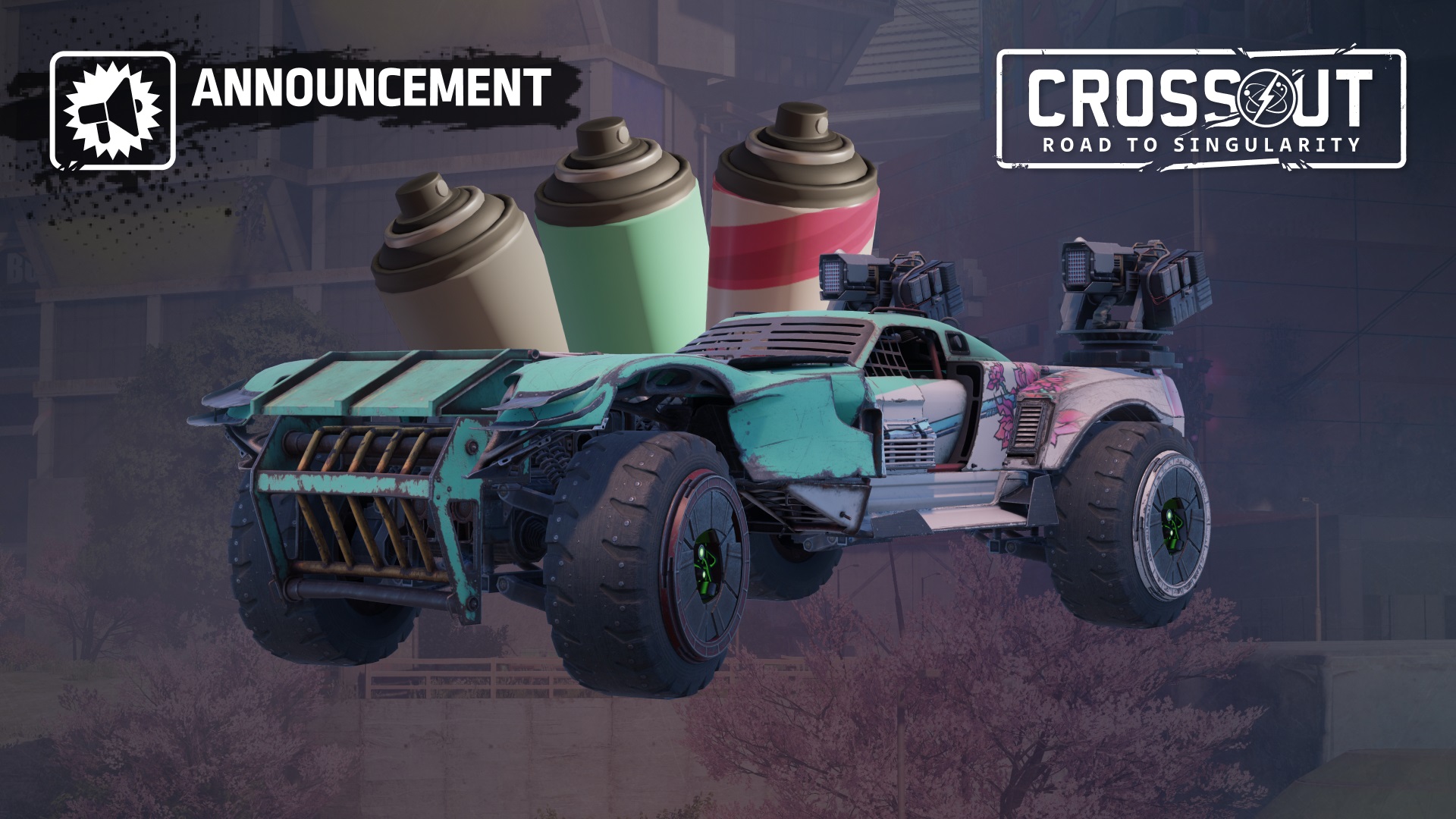 Hello, survivors!
Starting today and throughout the week, a temporary pack "Shinobi" will be available in the in-game store. As a part of this pack, you can get the "Cockpit" cabin, "Hermit" wheels and laser shotguns "Gravastar". And, in addition to all this, you will get various cosmetic items and 1500 in-game coins! Don't miss your chance!
Attention! The pack will be available only in the in-game store and only for cross-crowns from 12:00 GMT on September 18, until 23:59 GMT on September 24.
"Shinobi" pack
Armoured car: "Shinobi";
Cabin "Cockpit";
Weapons: shotgun "Gravastar" (2 pcs.);
Movement parts: 2 standard and 2 ST wheels "Hermit";
Hardware: radiator "RN Seal", engine "Hardcore", invisibility module "Chameleon" and radiator "R-2 Chill";
Paints: "Pink sunrise", "White", "Ashes" and "Polar lights";
Hologram projector "Wings of hope";
Headlights "Blue lamp" and "Short blue lamp" (2 pcs.);
A set of stickers;
Early access to certain structural parts;
Maximum number of parts increased to 45;
1500 in-game coins.