Twitch Drops are Back!
Survivors!
Twitch Drops are back with some new rewards!
Tune in to Crossout streams from 16:00 UTC on June 8, 2023 to 16:00 UTC on June 15, 2023 to get special Cartridges! You can exchange them in the game (Engineers workbench "Secret workshop") for special rewards:
Short pink lamp
Pink lamp
Long pink lamp
Purple pixel
LUL
Not like this
Cheese
Where's my popcorn?
Clownduck
FAQ
What are the Twitch Drops?
These are game rewards for streaming viewers on Twitch.
You mean I can get something in Crossout?
Yep! The longer you watch our Crossout streams, the more Cartridges you'll get.
Er, cartridges?
They're a unique resource created specially for Twitch Drops that you can exchange for rewards in Crossout. Special blueprints will be available in the game until the end of June, 18.
NOTE! If you don't use all your cartridges before the end of June 18, they'll remain in your warehouse so you can use them next time.
Awesome! What I need to do to be able to get the rewards?
You need to link Gaijin and Twitch accounts:
Sign up or enter your Twitch account details on the website.
Enter the information from your Gaijin account you are playing Crossout with on this page and click the "Link" button.
ATTENTION! If you are playing on PlayStation, Xbox or via Steam, click on the appropriate icon below without entering any data into the blank fields!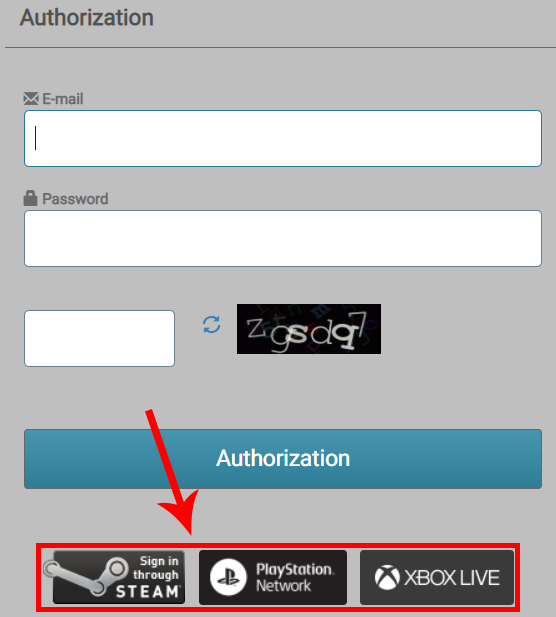 Press the "Allow" button!
What broadcasts do I need to watch to be able to earn rewards?
Watch Crossout streams marked "Drops enabled!".
How do I know that I have received a reward?
You will receive a reward message on the Twitch broadcast page. Once you see it, you will need to click on the "Get" button. You can also do this in your Drops inventory.
ATTENTION! You can only get a reward while the Twitch Drops campaign is active! Otherwise, the reward will not be added.
Which platforms are rewards available for?
Rewards are available for everyone who plays Crossout on PC, PlayStation 4, PlayStation 5, Xbox One and Xbox Series.
How do I turn on Drops on my channel if I am a streamer?
Drops are enabled only for streamers who are part of the Crossout partnership program and some of popular streamers from the community. If You want to become a part of the partnership program you can apply via the form