Lunar Sale 2023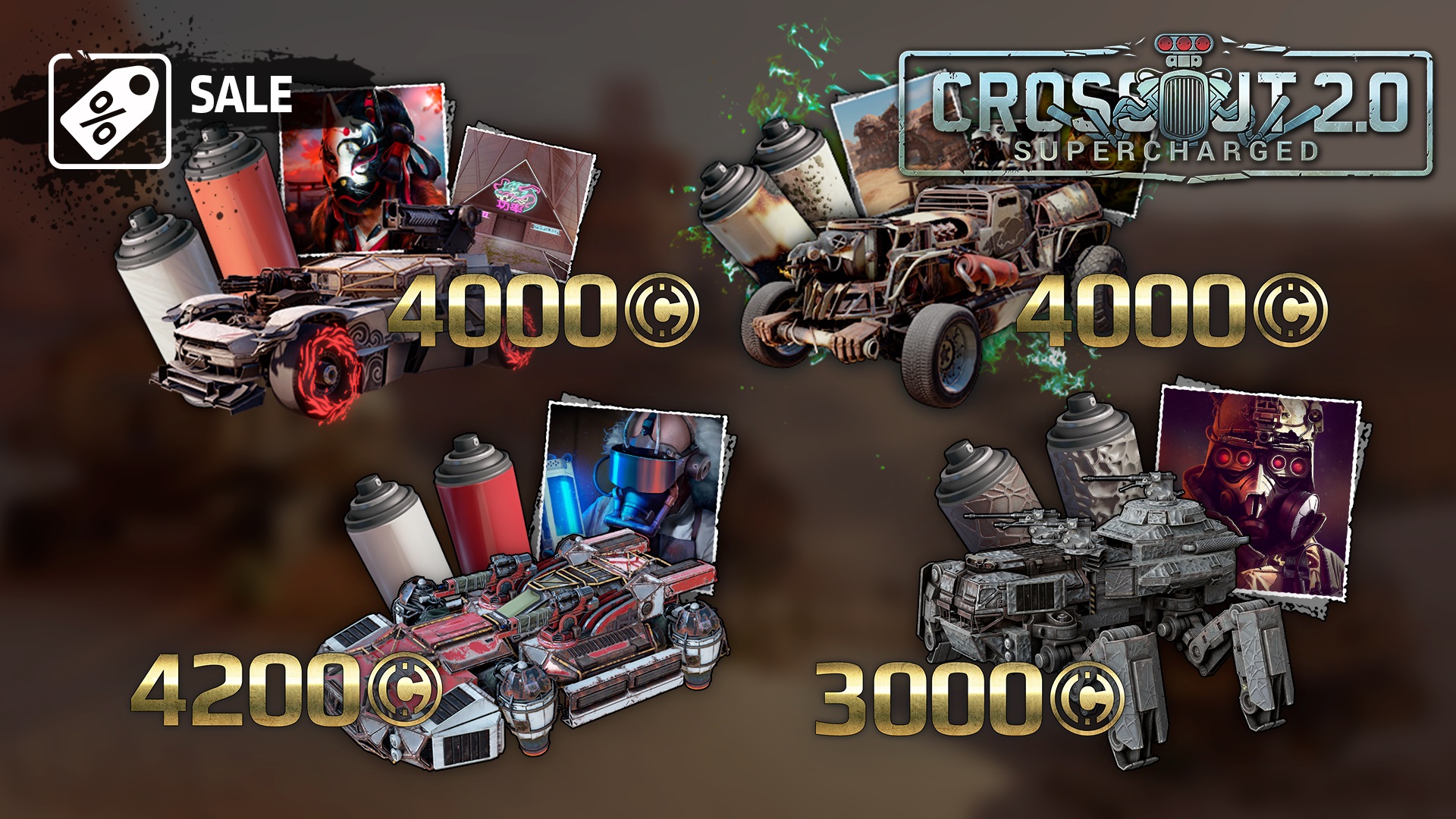 Hello, survivors!
From 12:00 GMT on January 19, and until 23:59 GMT on January 23, we offer you a 50% discount on selected packs that are not available in the store on a regular basis:
"Arachnophobia" pack;
"Inventor" pack;
"Pestilence. Deluxe edition" with the unique garage of the Horsemen of Apocalypse;
"Triad: The Rascal. Deluxe edition" with the garage of the Syndicate.
The packs are only available in the in-game store and can be purchased with crosscrowns. Even if you have previously purchased the pack on your platform's store, you can re-acquire it for crosscrowns. In this case, you will receive all items that can be issued again.
Suit up and let's go, conquer the Wasteland to roaring engines and booming cannons!