Get 30 coins for 15 victories!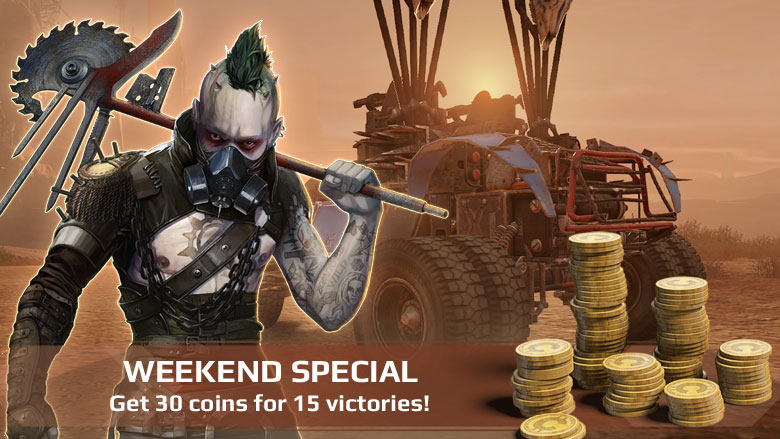 Survivors! Rumour has it that Psycho Pete is finally out of his mind! He started giving gold to everyone at once! Whether you belong to his faction or not, you can take part in this struggle for life and death. Those warriors who manage to survive under the crossfire and destroy their rivals, will get a generous reward from Psycho Pete— 30 gold coins. Hurry, until he comes to his senses!
During July 22 and 23, get 15 victories during the event to win 30 coins!
The event will be available from 0:00 GMT on July 22 to 0:00 GMT on July 24.