"Explosive Santa" pack is available with a 40% discount!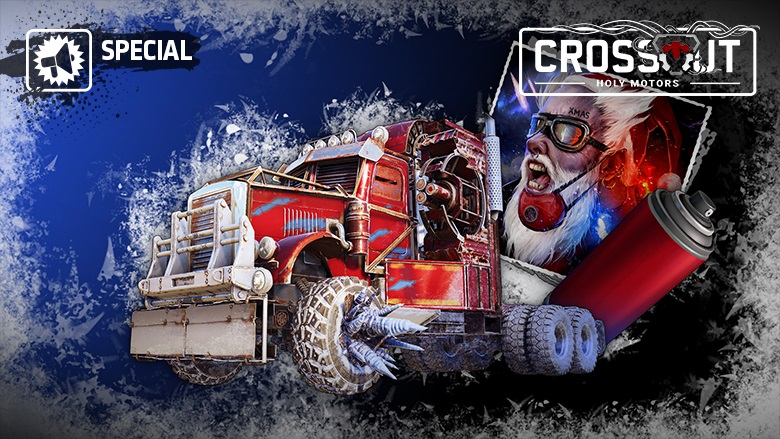 Hello, survivors!
The winter is in full swing! This means there will be more unique armoured vehicles with the "Icebox"! Bob Frost's car is next.
Attention! The pack will be available for purchase only until January 20, 23:59 GMT! The pack can be purchased with crosscrowns in the in-game store.
The pack includes:
Unique armoured car "Bobsleigh";
Unique epic rocket launcher "Snowfall" (2 pcs.);
Unique customization kit for wheels "Glaze";
Paint "Red crystal";
Holographic decor "Sledge XXII";
4000 in-game coins.
Additionally, the player receives:
Epic cabin "Icebox";
Special wheel "Shiv (ST)" (2 pcs.);
Special "Twin wheel ST" (4 pcs.);
Engine "Razorback";
Holographic decor "Harness XXI";
Unique banner background and logo;
Unique character portrait: "Bob Frost";
A set of stickers;
Paint cans: "Cold flame", "Material: Aluminium";
Increases the maximum number of parts used to 60.
Bob Frost has a reputation as the most unstable member of the Frost sect. After the fire in his home village, he really lost his mind. Fireworks and rockets became his main entertainment. Bob always wants more of them, and he is certainly not aware of any safety rules. His "toys" constantly explode at the most inopportune moment or with the most inappropriate force. Surprisingly, he always remains unharmed and does not even imagine how an encounter with a blast wave can harm someone. That is why even his own brothers are afraid of Bob.