Happy New Year!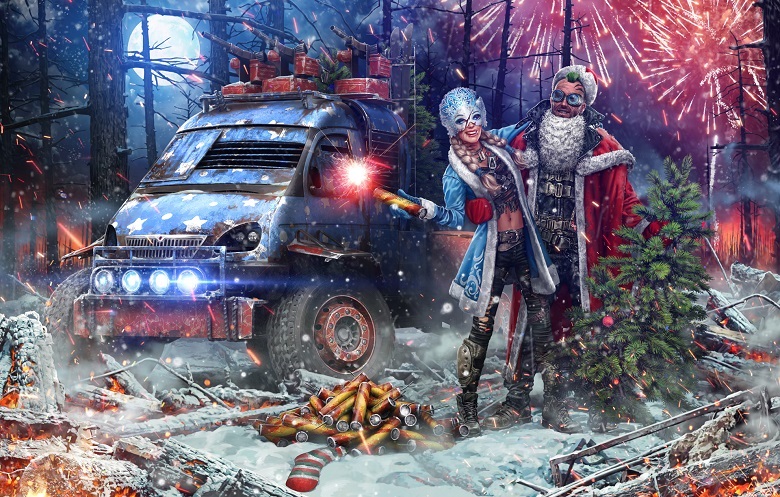 The Crossout team wishes you a Happy New Year. Let all of your dreams come true in real life! In 2022, we'll work to make sure that many of your expectations regarding Crossout will become a reality.
We would like to thank all our players and those who continue to follow the game for their praise, their criticism, for their detailed feedback and suggestions. Thank you all for staying with us and actively participating in the life of the game!
In the new year, we plan to revisit many of the issues that have concerned the community, and will devote plenty of time to implement the long-awaited changes and redesigns to the in-game modes and mechanics.
In the meantime, have a great holiday! Hooray!