Last chance to purchase the "Inventor" pack!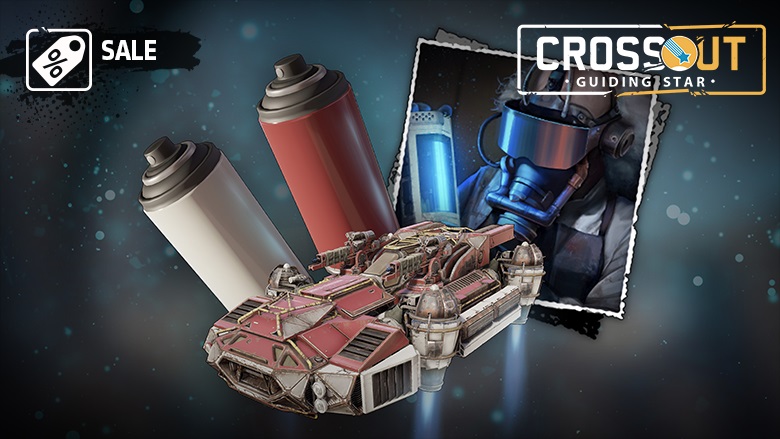 Hello!
Soon, on the evening of August 2, the "Inventor" pack will become unavailable on PC. The pack is planned to be withdrawn from sale, and in the future we will present a new version of the armoured vehicle on hovers with new elements for customization.
Due to the upcoming withdrawal of the "Inventor" pack from the store, we are launching a sale of this pack in the official Gaijin store with a 60% discount! The offer will be active from July 20, 10:00 GMT, to August 2, 17:00 GMT. Do not miss the opportunity to get the unique armoured car "DeLirium TMS" and the portrait of Lloyd!
Crossout — Inventor
Unique armoured car on hovers: "DeLirium TMS";
Unique movement part: hovers "Icarus IV" (4 pcs.);
Weapons: plasma emitter "Synthesis" (2 pcs);
Unique character portrait "Lloyd";
Cabin "Quantum" of epic rarity;
Unique paint cans: Red Moon, White Sun;
4200 in-game coins.
Lloyd is one of the few gadgeteers who managed to survive the tests of their own inventions. But the flare-up of genius still decently roasted his brains and made his already unbearable personality even worse.
And he's got friends to match: has earned the respect not only of a group of radical Nomads and the Lunatic Warlord, but also of several particularly dangerous raiders. With one of these, they assembled a car that Raven dismantled one of his sports cars for. And Lloyd gave it the ability to fly.
Only with the Dawn Children did Lloyd fail. They say that they borrowed several of his inventions and did not share. So now Lloyd is trying to build a time machine to punish them before they hurt him. Funny guy.
Attention! The pack is only available on the PC platform until August 2, 17:00 GMT!