Crossout Races Toward its May 30th Launch on PC and consoles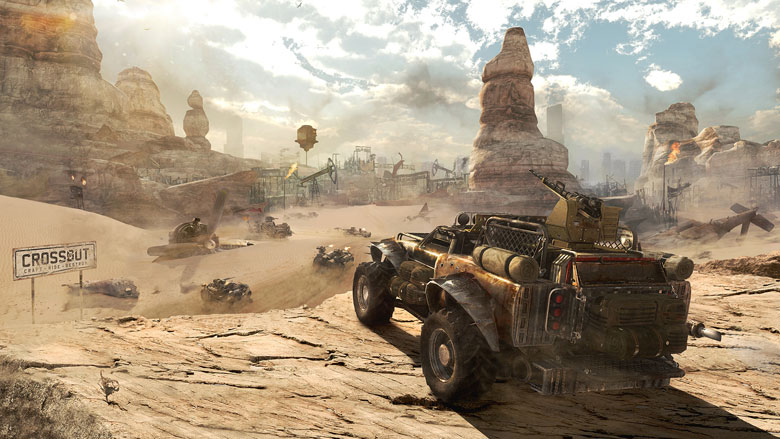 On 30th May the post-apocalyptic free-to-play Action MMOG Crossout will begin the open beta test on personal computers. After the end of Closed Beta, progress on all accounts will be reset, and with the start of Open Beta purchased content will be issued again. No further resets will take place. The packs available in the store during CBT have 25% more coins (in game currency) than similar packs in the Open Beta Test. Don't miss the opportunity to purchase the desired packs at the best prices!
Crossout players will have even more opportunities to create their perfect armoured car. A fifth faction will be added to the game — Steppenwolfs, led by former military men. They will open access to new types of weapons — lethal guided missiles, long-range guns, drones in the form of small but fast and powerful cars, and will also allow players to use a fundamentally new way of moving — steel mechanical legs, incredibly grippy and durable. Moreover players can expect a surplus of new maps and modes, more about which you can find out in the devblogs on our website.
Also on the 30th of May, simultaneously with the start of OBT on PC, Crossout will be available for free on the PlayStation®4 and Xbox One consoles.
---