Clash of engineers: Steam engine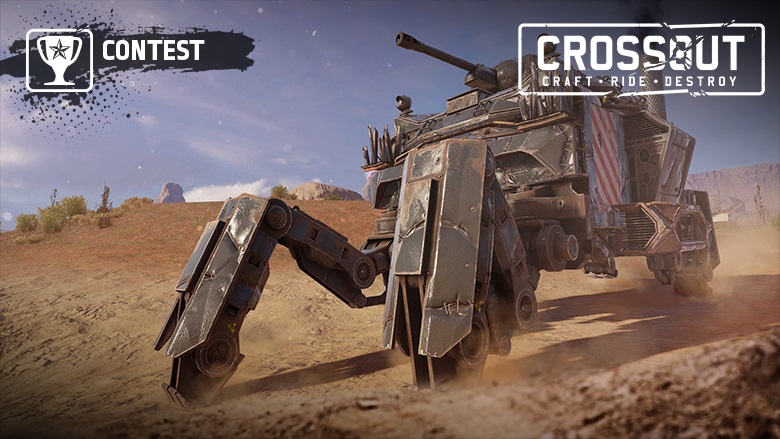 Survivors!
It is often said that spring is the beginning of a new life in the Wasteland. We are happy to announce that this spring arrives with a new stage of the "Clash of Engineers" contest. The best minds and designers of the Wasteland are preparing their blueprints and ideas to take part in a new battle and demonstrate their talent. Our team made some changes to the competition and invites you to participate in it again.
Attention! Other entries from the section "Clash of engineers" can not be saved in the blueprints until the results are decided. Therefore, in order to protect yourself from plagiarism, do not share contest blueprints at the general exhibition before the deadline for entries.
What you need to do:
Build the perfect vehicle based on the aesthetics of steampunk and steam engines. The vehicle must be functional (able to move).
The use of structural parts of any factions is allowed.
Only wheels can be used as chassis.
The entry can be done in the armoured car slot or the Leviathan slot.
Publish your build in the current "Clash of engineers" and be sure to add the STM tag to its name (at the beginning of the name). Pay attention to the entry submission deadline within the game!
With the launch of the voting phase, vote for the entry you like and wait for the results.
On May 10, at 06:00 GMT, the 3 best cars from each platform will be automatically selected by the number of votes collected.
Additional rules of participation:
The build should correspond to the style of the competition — created in steampunk aesthetics and be functional (able to move).
The rules of the "Clash of engineers" can be found in the game (" Exhibition" — "Clash of engineers").
The following builds are not allowed to participate in voting:

builds violating the rules, terms of use, game license agreement or laws of the Russian Federation;
builds without movement parts, sufficient for movement;
builds consisting in part or in full of words / letters / symbols.
Prizes:
All contestants will be able to compete for prizes specified within the "Clash of Engineers" contest conditions.
We wish you inspiration and good luck!