Crossout 2017 calendar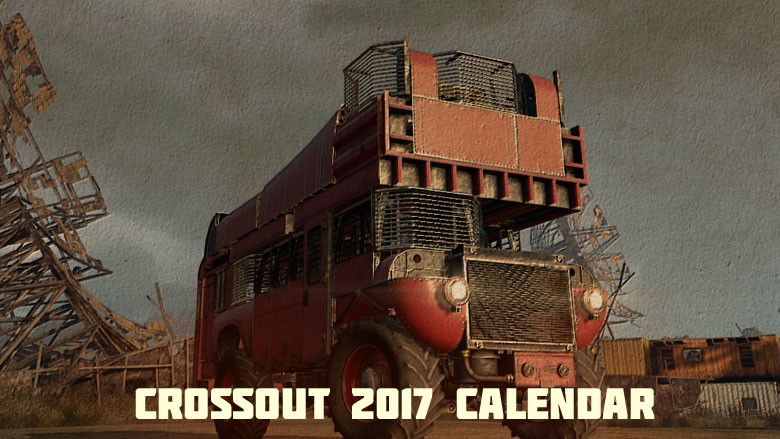 Attention everyone!
We now officially claim the year 2017 (or 2047 if you like) as our own, the year of Crossout!
A survivor walking by the name of BlackBazar in cooperation with a moderator Fotograf73 has designed a calendar for those who love mechanical warfare.
The calendar exists in two variants: horizontal and vertical.
Download it, print it and hang it on the wall!
Craft! Ride! Destroy!