Crossout Calendar — August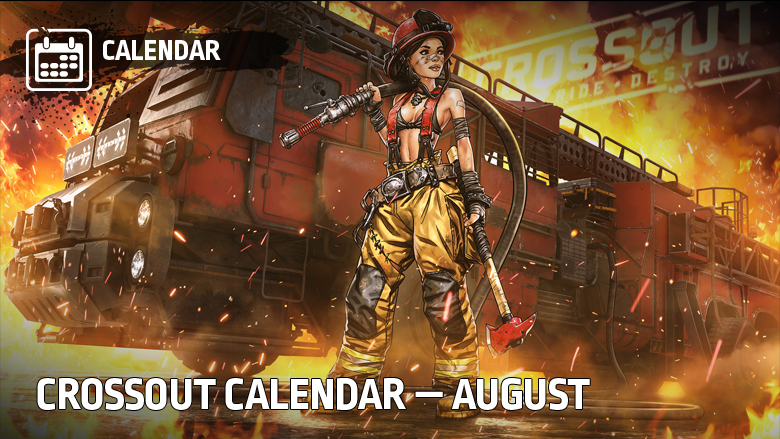 Hello, survivors!
Armoured fire truck — on the cover of the August calendar! Ready to extinguish and save you from the summer heat. And for those who are cold, it can help build a fire. After all, the water cannon of this armoured car can easily be replaced by a flamethrower! Just in case, let us warn you: playing with fire is dangerous. But if you really want to, we are expecting you in Crossout.
As is tradition, we admire the Crossout calendar and enjoy the summer. Oh, and remember to show likes (they say it helps with the tan).
In the next issue we have a Wasteland racing car waiting for us! Powerful, fast, maneuverable — ideal for riding on autumn foliage. Or the fall sand! Oh the leaves in the Wasteland…
You can download August's Crossout calendar from the project's official website in the "Wallpapers" section.
---