Crossout calendar — July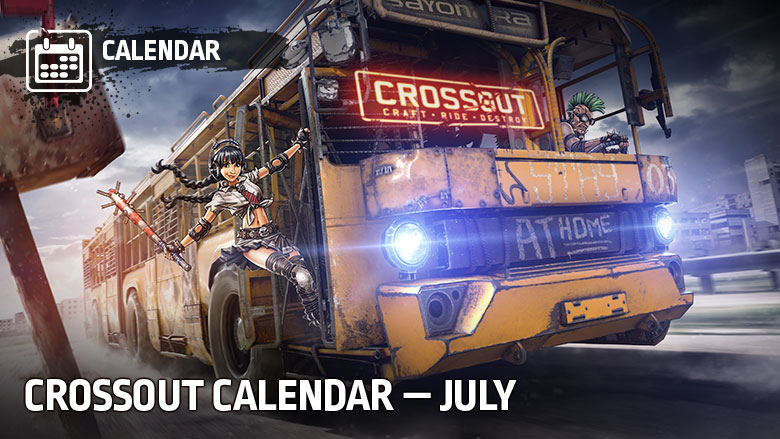 Hello there, survivors!
We are happy to present the armoured car for tours on the cover of the July calendar. Who said there were no sights to see in the Wasteland? Half-ruined cities, factories with acid lakes, a scientific centre with a collider, gangs of raiders, sand… and thousands of your armoured cars, each can safely be called a landmark!
Let's admire the Wasteland tour bus and remember to show your bus tickets. I mean, likes, of course.
And in the next issue, we have a Wasteland fire truck waiting for us! Big, red, armoured, always ready to answer the call. Except there is nothing left to extinguish, and there is no water… who knows what's in the tank?
You can download July's Crossout calendar from the project's official website in the "Wallpapers" section.
---