Mass testing and possible changes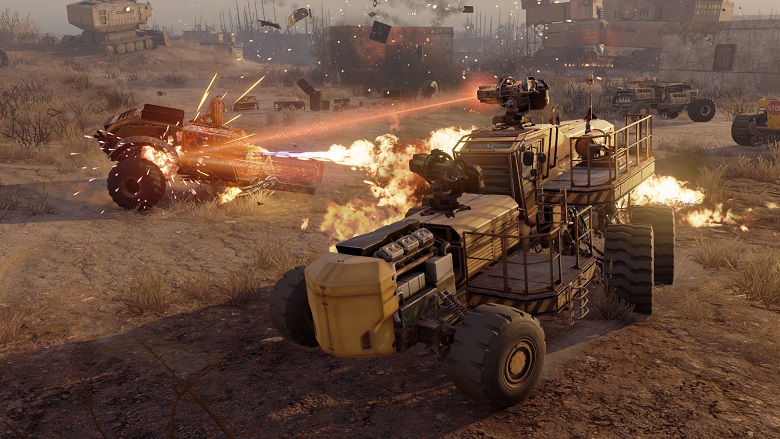 Hello there, survivors!
Last Sunday another test of balance changes for the future update was concluded. And, first of all — thanks to everyone who took part, helped in the collection of statistics and left feedback in a special thread! We strive to keep you informed of the planned changes, if possible, and today we want to briefly share with you the planned tweaks for the final test.
So, we are planning to do the following:
Trigger
Increase weapon rotation speed by 37%.
Reduce reload time by 0.5 sec.
Increase optimal range from 80 to 90 m.
Increase maximum range from 80 to 110 m.
Blockchain
Increase the bonus from the weapon's perk from 150 to 200%.
Synthesis, Prometheus V and Helios
Reduce damage by 10%.
The new shooting mechanics proved very good and increased the efficiency of these guns. To keep the weapons in balance, we slightly reduce the damage they deal.
Tsunami
Increase bonus damage for every 2 seconds of immobility from 5 to 10%.
Annihilator
Reduce drone altitude by 10%.
Increase drone attack range by 10%.
Now your attacking drone will not be so close and high that it will make it a little easier to destroy it.
We would like to focus on the console versions of Crossout and the situation with drones. We are aware of the problems that console players have due to peculiarities of controls, and we plan that in the next update all drones and turrets will have their own modifiers of durability and damage. This will make it easier to fight them on PS4 and Xbox One.
Please note that all the above changes are preliminary and may change both before the test server starts and before the release of the update.
---