Crossout Calendar — January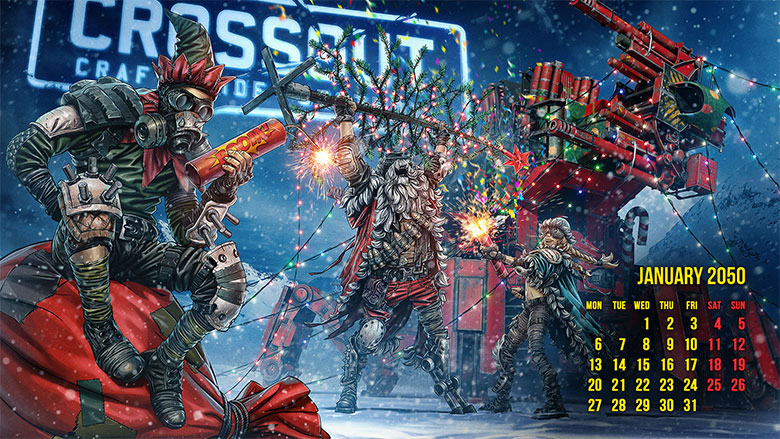 Hello from the new year, survivors!
The valley was bombarded with "Snowstorm" and crackers. While our correspondent made his way closer to Gronch's lair and snapped his menacing armoured car up close. Having taken the car from Lloyd, the villain made a couple of changes. Whether they were effective or not is up to you. And we are in a hurry to fill the cover of the January calendar with a new entry.
Long holidays are waiting for you and us, we suggest that you relax properly and make plans for the coming 2020: which raids to go to, which gun to craft, which friends to see in the garage. Remember, the future is in your hands. And it depends on what you arm these hands with. Happy New Year!
You can download January's Crossout calendar from the project's official website in the "Wallpapers" section.
---