New Year's special: free rental of all workbenches and discount on an annual premium subscription!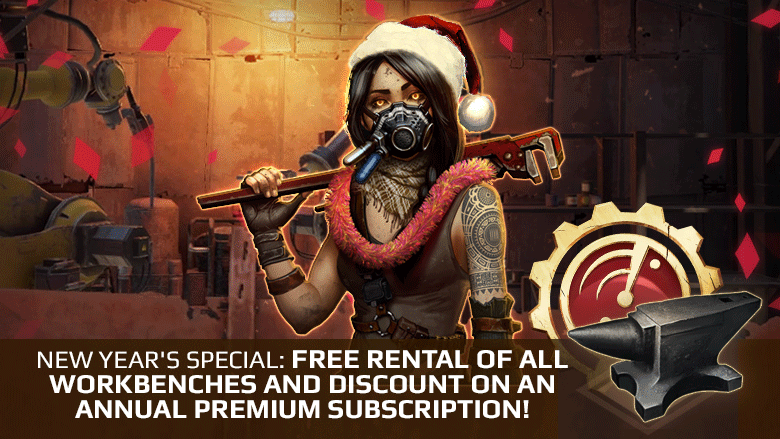 We wish all survivors a Happy New Year and launch a special event. Throughout its period, the rental of any workbenches will be absolutely free! Do not miss your chance to take advantage of this attractive offer!
But that's not all: for the duration of the event, you can also purchase a 360-day premium subscription with a 60% discount!
Please note that the event on is relevant for PC and will last until 20:00 GMT on January 2, 2020.
Attention! If you previously rented a workbench and you have paid uses left, then they will be available once the special event ends.
---