Winter sale in Crossout!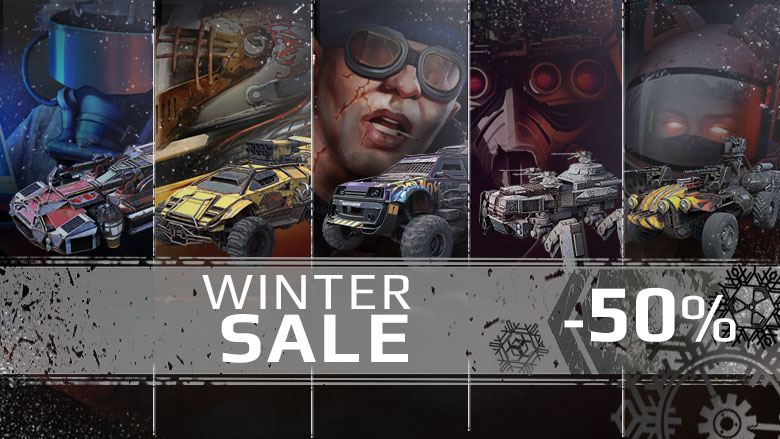 Winter has come to the Wasteland, raiders are decorating Christmas trees, and garages offer discounts on the services of engineers!
Till January 2, 16-00 GMT, the following packs in the official game store are sold at a 50% discount:
Suit up and let's go, conquer the Wasteland to roaring engines and booming cannons!
---