Autumn Sale!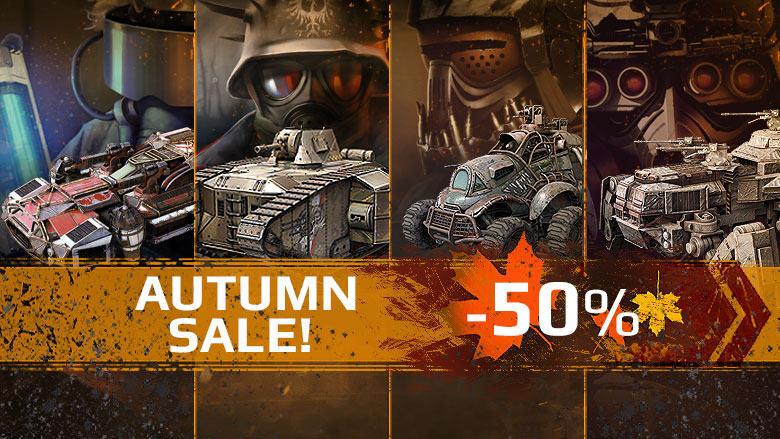 Survivors! The time has come for a big Autumn Sale on Crossout packs!
Until December 3, the following packs in the Gaijin Store are sold at a discount of up to 50%:
Crossout - "The Inventor" Pack
Crossout - "Arachnophobia" Pack
Crossout - "Iron Shield" Pack
Crossout - "Spectral Hunter" Pack
Suit up, and go ahead — conquer the Wasteland to the rumble of engines and the roar of guns!
---