[Xbox] Sale of the "Arachnophobia" pack in honour of Black Friday on Microsoft Store!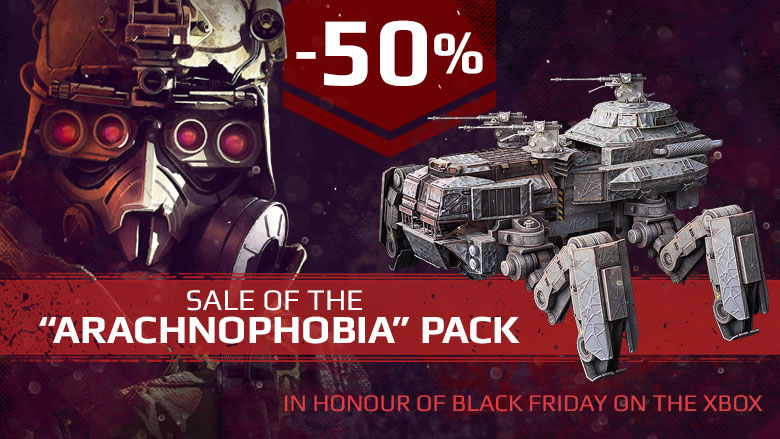 Survivors! It's time for an autumn Crossout pack sale for Black Friday on the Xbox!
Until December 2, the Crossout pack "Arachnophobia" on the Microsoft Store is sold with a discount of up to 50%!
Suit up, and go ahead — conquer the Wasteland to the rumble of engines and the roar of guns!
---