Crossout Morning News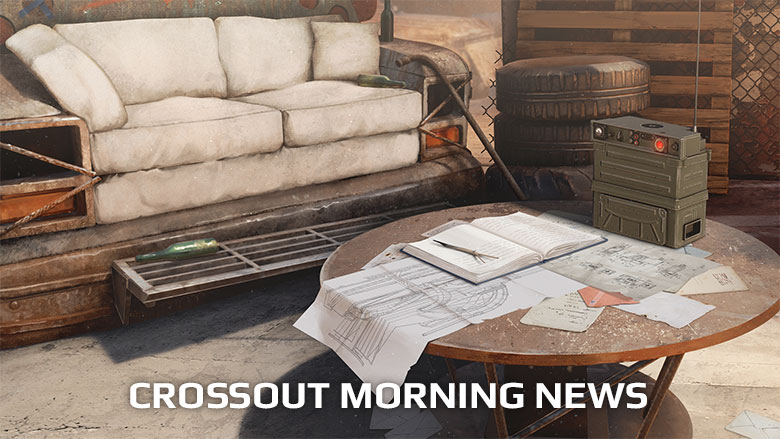 — Hello there, survivors! "Voice of the Wasteland" is here once again — the only radio in the Valley that your old receivers can tune into! And this is "Morning News"— the show with the latest gossip and rumours found by Brother Porcupine.
Today: our guest Augustus Donner talks about the difficult nomadic life of knechte; news from the lair of the Riders (they say they are preparing for the traditional autumn drive); and Scar AB sets fire to old crackers!
And now for the news. Today in our studio, Augustus Donner — the right (or left?) hand of Martin himself. Augustus, what kind of hand are you, right or left?
— Depends on the armoured car. Usually the right one, but sometimes, very rarely, the left one if the car is from faraway Asia.
— Great joke, Augustus. They say you are bringing us something new?
— I promise you a couple of cool guns!
— Thanks, Augustus.
And now the news about the Riders. Rumour has it that they are preparing for a special autumn drive! All four! I'm already a little scared, and you?
Meanwhile, the Engineers had something dropped loudly the other day. Everyone wonders what it was. We turned for comments to Ivy. Here she is.
[Interference]
— Yes, guys, we recently had a small disaster here. Dropped all... [Strong interference] But we already twenty coins to all who are higher than the fifth level of the Engineers. It didn't lie for a long time, they raised it quickly, but... [Interference]
— Flame Raiders find out who is the best on the "Big Black Scorpions" for the fifteenth time. We've seen it so many times yet it's still a lot of fun. Be sure to check out the broadcast, they promise to show this whole pandemonium. By the way, you can also participate, there is still room.
The exclusive of this issue is a direct broadcast from Valla. This time, she apparently travelled to some resorts and showed us a fragment of her vacation near the geyser. We will send it to you, too, we can't suffer alone.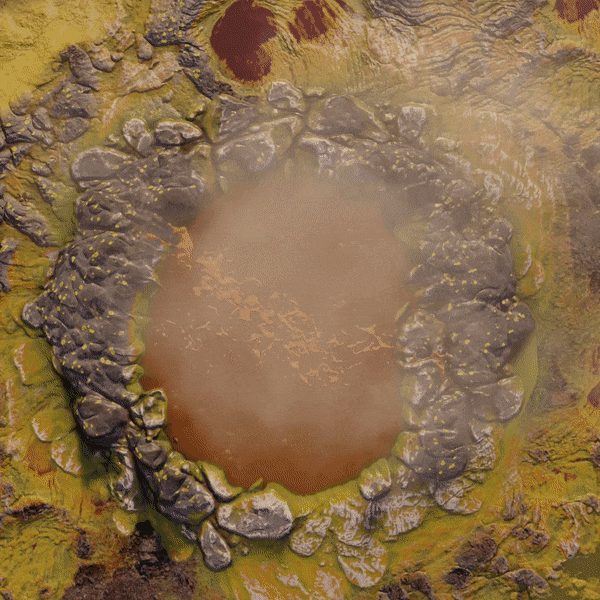 And one more thing. They say that Scar AB sent a truck to the far reaches. It seems that the case was not without expired crackers. Surely you will soon be asked to accompany this truck, and if you add two and two, you can guess that there are New Year's gifts inside. Well, we will keep track of this.
Today it's all the news that we managed to find out. Survivors! We are recruiting our own correspondents. Write in the community's private messages with the heading "Morning News". Regular correspondents will receive small gifts from us.
---