Changes in hover mechanics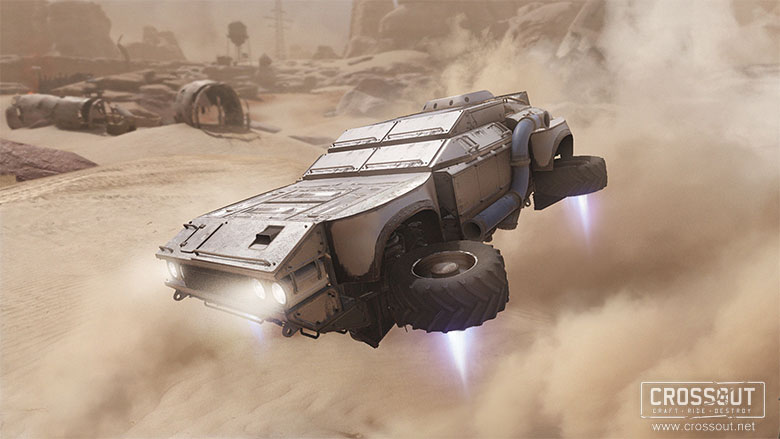 Greetings to the Wasteland's survivors! Today we would like to return to the topic of changes in hovers. This time we are ready to present you with a completely different version of the tweaks, which is largely based on your feedback and the most frequent suggestions. Please note that upon logging into the test server each player will be given 4 hovers "Icarus VII". After the test's conclusion, these hovers will not be transferred to your account on the live server.
Let us turn to the changes to be tested:
Increased PS of "Icarus IV" and "Icarus VII" to 700, instead of the current 225.
Thus, the PS of the conventional "standard" craft with 4 hovers increases by 1900. We remind you that our goal is to shift this movement part into battles at higher PS values against vehicles whose efficiency would not be inferior to crafts with hovers.
The durability of "Icarus IV" is increased to 280 units, and the durability of "Icarus VII" — to 230 units.
The player will have to fight with opponents using more powerful weapons or well-protected crafts, and the loss of one hover is fatal for many vehicles.
We remind you that the current tweaks are not related to the two previous tests. As on the live server, installing more than 4 hovers will take power from the already installed hovers, which will reduce the acceleration and manoeuvrability of your craft.
Mass testing of the updated changes is scheduled to begin today. Test your craft with updated hovers, build various vehicles on hovers: both with the lowest possible PS and for high-PS battles! Share your impressions with us and other survivors in the comments and a special thread for constructive feedback on the tweaks. Thank you for the heated discussion of the previous mass test!
You can see the schedule and instructions for logging into the test server HERE.
Please note that all the features described in this blog are preliminary and may still be changed before the final release on the game servers.
---