Reworked daily challenges and seasons.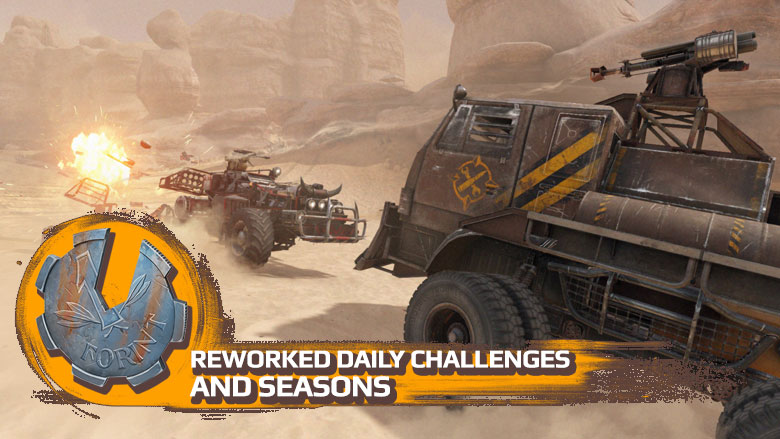 What advice is one of the most common for those who want more resources? Of course, take part in the seasonal tasks. The player selects the desired difficulty, mounts the required equipment and participates in battles which eventually leads him to obtaining additional resources, clearly defined for each season. And what if we say that soon the 'Seasons' section will disappear from the game and will be replaced by new tasks, and you will be able to choose the reward, regardless of the tasks? Just think: any slightest change in your plans and an urgent need for another resource will no longer be problems. Just keep doing the tasks, and choose the reward yourself! Tempting? Well, let's start from the beginning.
The 'Season' section is going to be replaced by a set of weekly tasks of various types. As the name implies, the set of tasks will be updated every week. In parallel with your progress in the game, the number of available assignments and possible rewards will increase, giving you new challenges. The completion of each task will not go unnoticed! The ubiquitous Engineers and Ivy XO personally are ready to reward the daredevils with a universal currency — the 'Engineer Badges', which can be exchanged for any reward from the list in the future. It is quite extensive and will include:
Scrap metal
Copper
Wires
Plastic
Batteries
Electronics
Wanderer's crate
Pathfinder's crate
Feel free to perform weekly tasks, and you are guaranteed to be able to exchange received badges for what you will need at a specific moment in the game!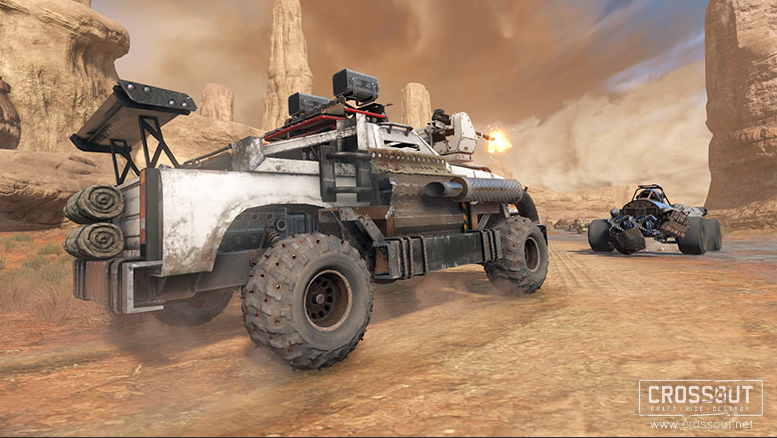 But that's not all! As you can see, daily challenges are also going to be revamped. What's going to change in our usual 'dailies'?
As we all know, every player has the opportunity to get a challenge every day, and completing it is rewarded with scrap metal. If the player does not log into the game and does not complete a challenge, it is saved in the list of available ones. In total, this way you can save up to three challenges.
After the rework, each Survivor will have several tasks available at once, and each will award a certain amount of scrap metal. We are going to have all kinds of challenges: from simply logging into the game or winning in several battles, to trading in the market or using a certain type of weapon in combat. The tasks will be updated daily.
For particularly motivated and successful drivers we will provide additional rewards! Completing of a certain number of daily tasks per day will be rewarded with additional scrap metal. If you manage to complete a certain number of daily challenges in a week, then you will receive a special container, which you can use to either try and get useful parts, or sell on the market and get guaranteed in-game coins for your needs.
That's all for today, Survivors! Follow our news and development blog to be up to date with announcements and details on future changes!

Please note that the plans described in this blog are preliminary and may change during the work on new features or may not appear in the game at all.
---