Clan battles with Leviathans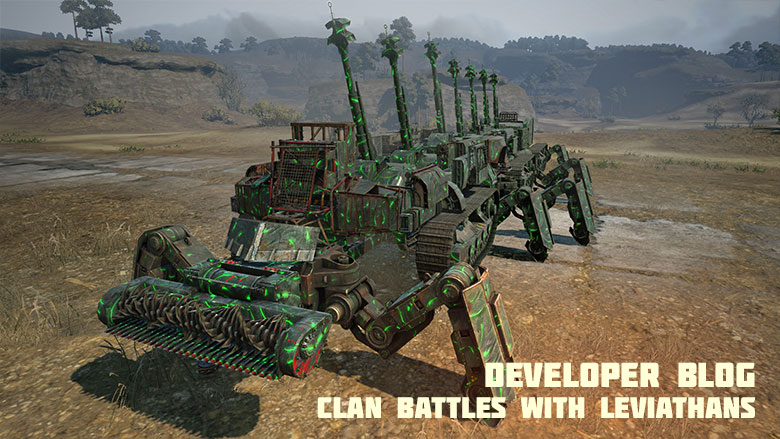 Greetings to all survivors! Today we want to talk about Leviathans.
Leviathans have gained considerable popularity in the Wasteland. These huge combat machines instill fear with their crushing power, dealing with them is a challenge for the strongest and bravest. But how did they come about? How did it become possible to create such vehicles?
The creation of these battle monsters is the prerogative of the Engineers faction. They do not produce giants in huge numbers themselves, but they provide any worthy an opportunity to build Leviathan, transfer part of himself to its steel interior and send it to fight in the Wasteland.
Many have a feeling that they choose. Analyze. Watch. The stronger the candidate, the more fiercely he fights, the more enemies he destroys, the closer he is to the possibility of creating a Leviathan. Engineers say that a Leviathan is the personality of its creator personified in the metal.
According to the legend, the first Leviathan was designed by Mentor himself. When his wife, Ivy's mother, died at the hands of Raiders, the personality of the former leader of the Engineers changed. He began to look for a cure, yet not from Crossout, but from what people turned into. The first Leviathan was to become such a universal instrument of purification.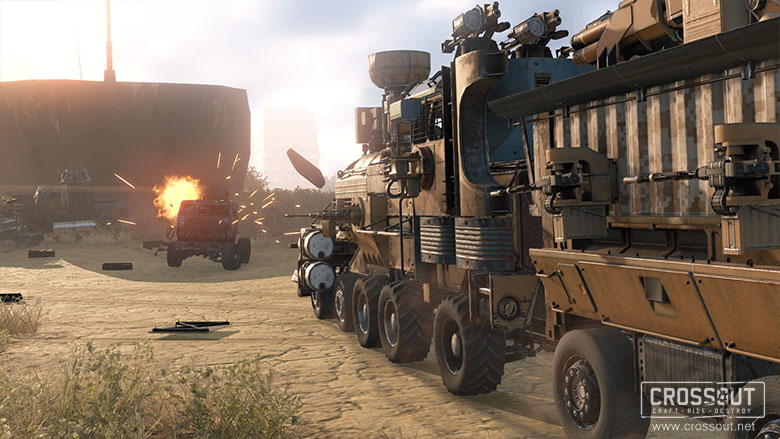 Leviathan requires a lot of resources and resources for its creation. But most importantly — it requires special equipment that allows you to start the machine in autonomous combat mode. The creator of the giant not only realizes monstrous blueprints in metal — he invests part of his personality in Leviathan.
This combat machine is the embodiment of the harsh nature of the new world. More and more survivors join the ranks of creators. Even clans and their leaders finally paid attention to the combat capabilities of these vehicles or, to be precise, the Enginers provided the necessary conditions for this. Why would a peaceful faction need this? Why do they create more and more Leviathans, but do not use them in battles, do not tower above the rest? Questions like these remain unanswered. Rather, this information remains inside a small circle of people.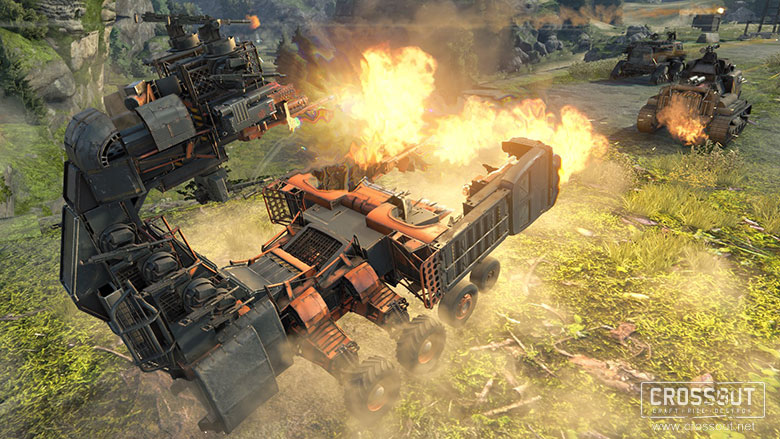 In the meantime, any survivor can prove to the Engineers that he is worthy — and get the necessary production facilities to create an impressive steel monster. Judging by the rumours, very soon clan leaders (group leaders) will be able to mount Leviathans to bring their people to victory in endless wars over territory and spheres of influence. Let's see what happens!
See you in the Wasteland and let Leviathans pass you by — or turn into a pile of smoldering debris under the wheels of your car!
We remind you that all the features described in the 'Developer blog' are not final and may be changed before they are introduced into the game or may not be introduced at all.
---