Witch hunt in Crossout!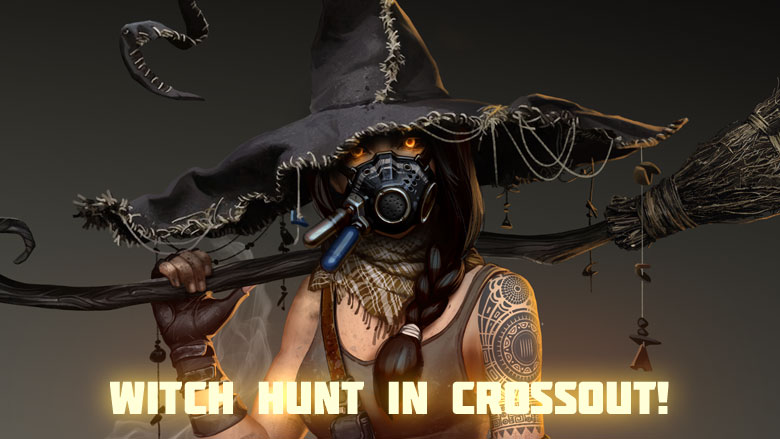 During the celebrations the game will get a new brawl, unique decor elements, and a portrait!

We would like to remind you that all features described in the 'Developer blog' are not final and may be changed before they are introduced into the game or they may not make it into the final version at all.

Hello, survivors! Once again this is radio 'Voice of the Wasteland' with great news.

Summer may be over, winter is coming, and the earth is covered with shells and fallen leaves, but this is no reason for melancholy!
Remember, there used to be a holiday before the catastrophe, when children were given sweets, if they dressed in scary costumes? Well, now we all have just the opposite — we give out ostentatious decor and paint in exchange for dangerous sweets!

Scouts unearthed a warehouse with chocolate coins in the ruins of the Sepulchre, which became very toxic after years spent under the influence of aggressive external environment! Raiders stole several boxes that the Engineers did not have time to destroy, and now dangerous sweets can be anywhere! To protect everyone from the deadly danger, Ivy picked up a broom, made a hood and announced the beginning of the Witch Hunt. If you find toxic candy, do not try to eat it, but immediately bring it to her!

You can find out how dangerous sweets look from the ads posted recently on almost every pole: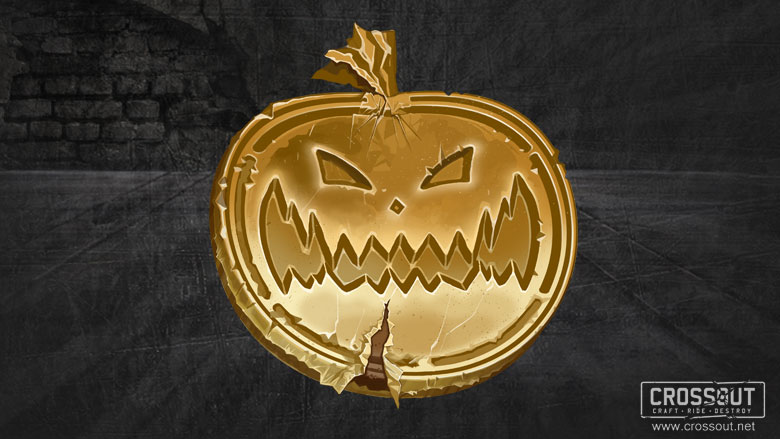 In honour of the holiday the Witch from the Valley exchanges sweets not for nasty things, but for special containers. Caution, inedible (and possibly radioactive)! So pass them to the Witch until November 9, before someone gets poisoned poisoned!

Good hunting!
Witch from the Valley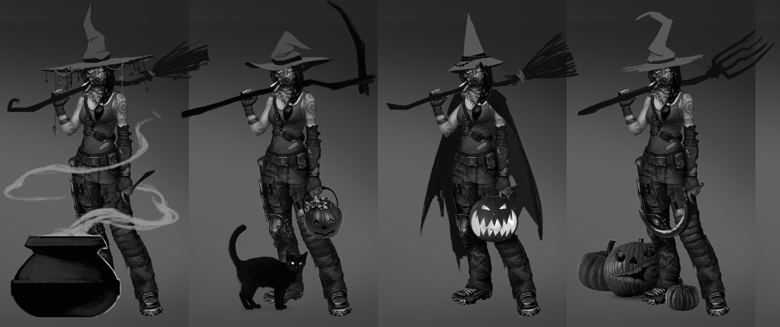 The witch from the Valley is always different. Can you guess what she's going to look like this year?
New Brawl​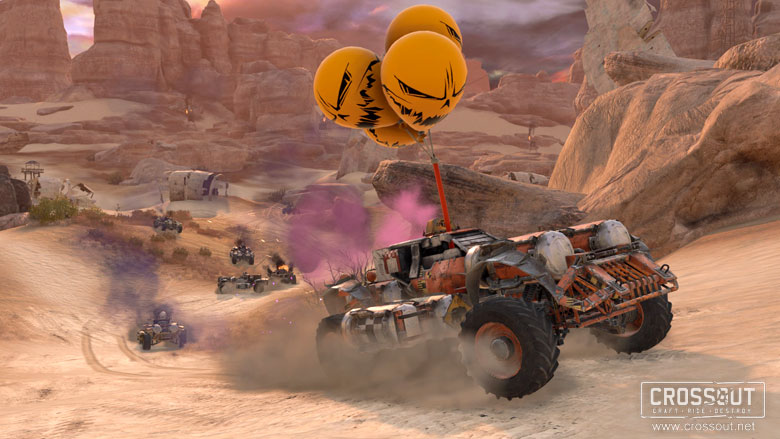 On the eve of the Hunt, the Witch from the Valley invites survivors to take part in a special competition.The winner is the one who can hold festive balloons for the longest time. You will be offered pre-made blueprints with accelerators and without weapons .
Witchhouse Boiler
In exchange for earned sweets the Witch will be able to cook a special 'Horror Container' with unique decor elements.
Decor 'Horror Show'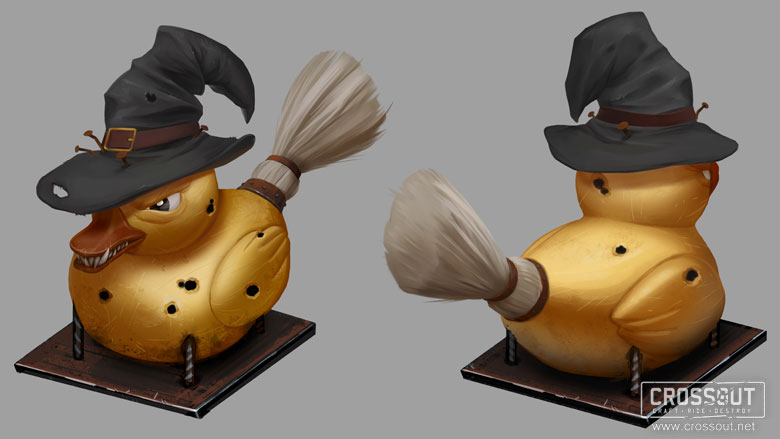 Even a seemingly innocuous duck turned into one of the new symbols of the holiday. Now she will inspire fear into all your opponents in battle!
Pumpkin Lantern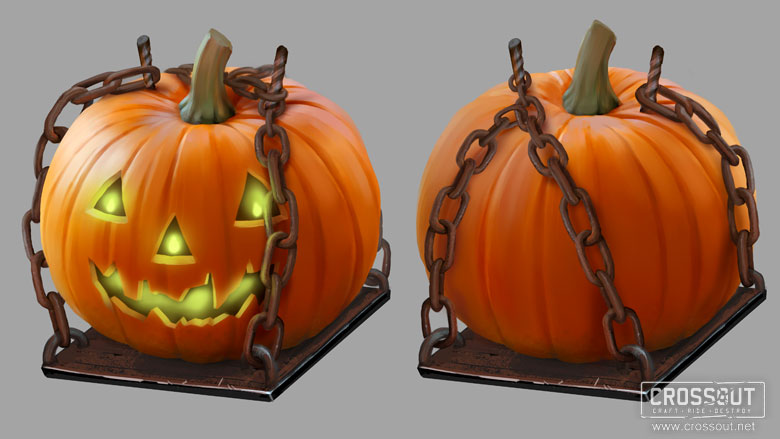 What kind of Halloween is it without festive pumpkins? Now you can install them on your armored cars, marking the coming of the Day of All Saints! Pumpkins not only drive away evil spirits, but also work like lights.
In addition, during the holiday players will be able to get a unique portrait 'Dr. Hyde'.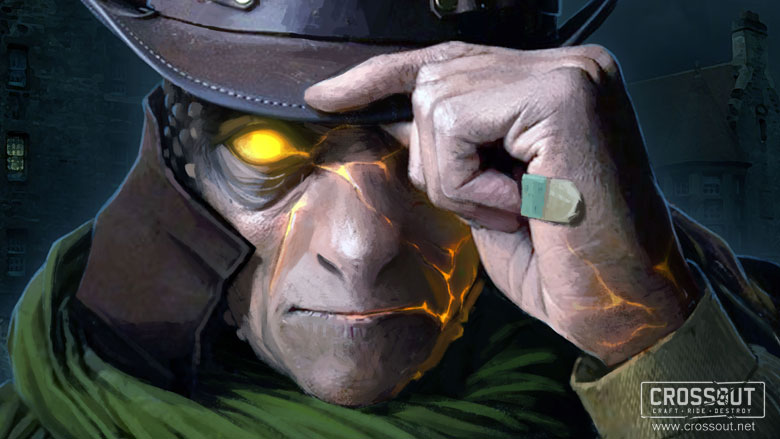 Hyde always avoided people and was not burdened by it. But soon after the disaster, his memory began to fail him. And when he came to his senses, new injuries appeared on his hands, as if he had been trying to dig the earth with his bare hands. Hyde realized that after every attack, there was less and less human in him, and, in order not to turn into a monster, he started looking for a medicine that led him to the Valley.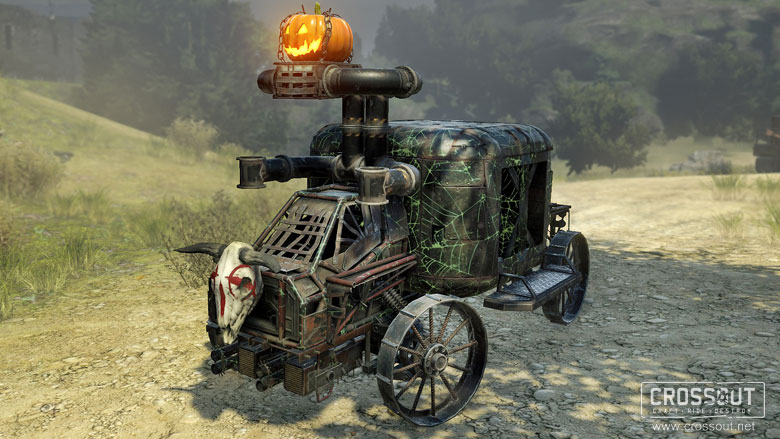 In addition, you can get holiday colours and decor, as well as put original sound horns on your car:
Finally, during this event, you will get what many of you have been asking for for so long — a map for battles in the night!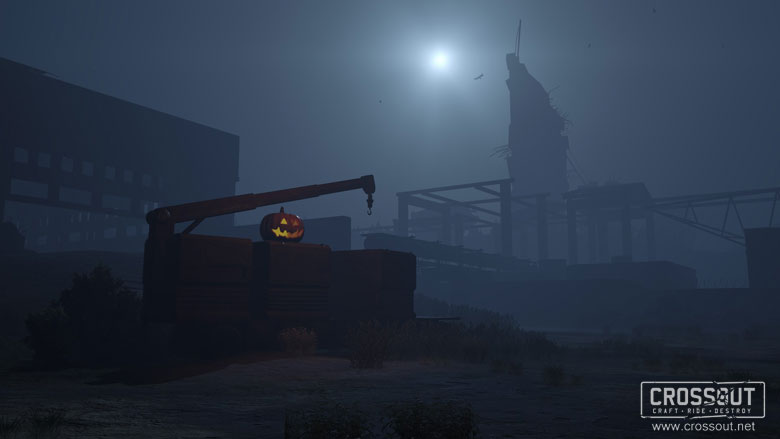 But this is only part of what awaits the survivors! We will certainly share more information before the update.

And that's all. See you in the new releases of the 'Developer Blog!'
---