Crossout Development Plan
Please note that this text is purely informational and can be supplemented or amended in the course of development.

With the start of open testing Crossout has undergone significant changes, and its active evolution continues. We are preparing a lot of new content and today we will share with you our plans for several months ahead.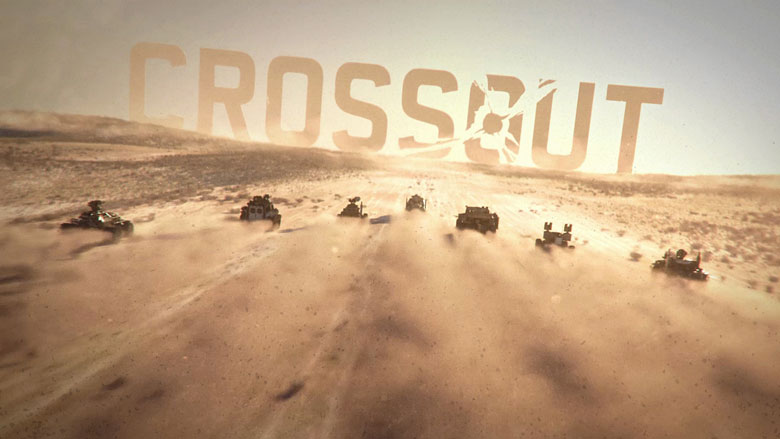 Dawn Children
One of the most exciting new features of the near future is the new faction 'Dawn Children'.These innovators are behind many unique discoveries that have transformed the wastelands. Read more about them in the Developer Blog.

World map
The Crossout universe will gain integrity with the appearance of the World Map, visually uniting all game locations.

Game events
We are preparing a number of game events for you. One of them will happen on the Halloween holiday, so important for wasteland-dwellers.Players will get a new mystical game mode, where participants will be able to receive unique prizes.

New parts
There is an ongoing arms race among the factions. Development of new guns, modules and cabins never stops for a second, and soon the inhabitants of the wasteland will see the results of their work. Of the many upcoming novelties, we would like to single out the long-awaited weapon, an actual working harpoon gun. Crossout engineers are also working on exciting new technology that will help some parts change their geometry at the touch of a button.Prototypes are almost ready — stay tuned.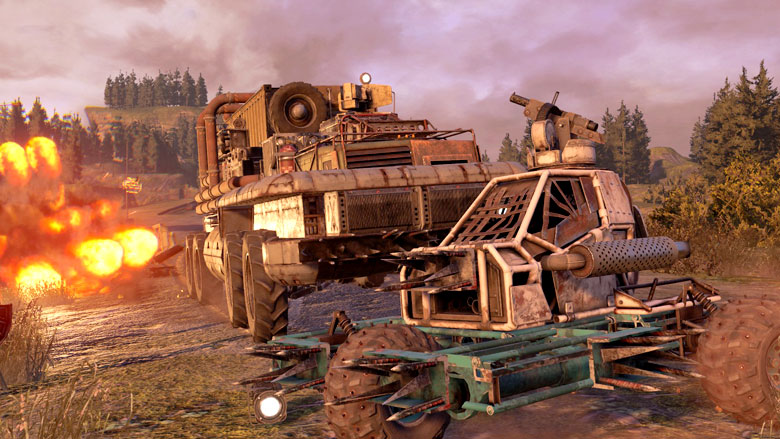 New modes
Team Crossout is working on creating several new modes, many of which we plan to introduce to players in the next 6 months. In their development, we set the task of making battles as dynamic as possible, and the missions varied. Very soon fans of PvE battles will be able to participate in the new exciting Raid. There, the players have to intercept the cargo of the enemy faction. The task will not be easy — a detachment of 4 survivors will face a convoy of several trucks and significant reinforcements. The battles will take place on a map specially designed for this raid.

Balance
We are constantly working to ensure the most fair battles, where players will be equal in both skills and power of armored vehicles. This is undoubtedly a difficult task for any project. In future updates, we will continue to adjust the parameters of parts and matchmaking system.

We will continue to talk about the development of Crossout in the 'Developer Blog'.
Stay tuned! We still have a lot of interesting things in store!
---