Developer Q&A - Part I
We know that you have a lot of questions related to the recent testing period and the current state of affairs. We have gathered the most popular ones from social networks and forums and we're ready to answer them. Today we are publishing the first batch of our answers.
---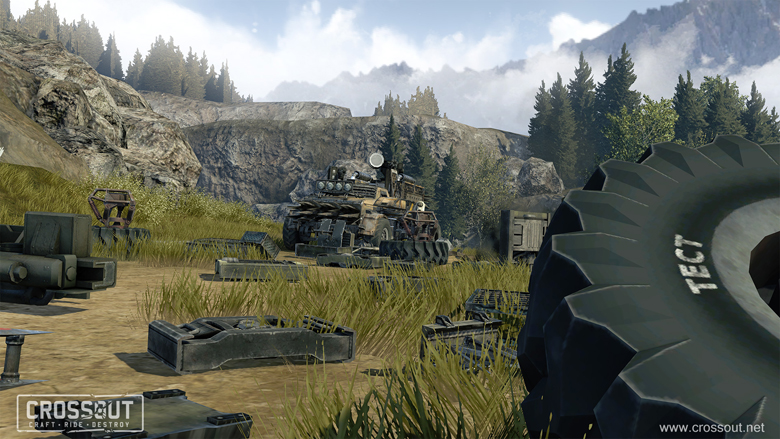 ---
The Battle Test is over. Have you fixed many problems and bugs? Did it help you understand in which direction to go and what to work on?
Yes, the Battle test is completed, and we would like to thank all its participants. Together, we managed to identify and schedule adjustments to aspects that need further improvement. I would also like to mention the suggestions our players posted on the forums and social networks, as they help us stick to the best course of development, many of the proposals in one form or another can already be seen in the game. Thanks to your suggestions we have introduced balancing changes to certain types of weapons, which has significantly improved the gameplay. During the upcoming stages of testing, we plan to develop player progression, game interface, PvE mode, and much more.
How many players were able to participate in the Battle Test, and how many keys are you planning to hand out for further stages?
Several thousand player got their keys to the Battle Test, and we plan to significantly increase the number of participants in the future.
How soon will the next stage of testing begin?
The next phase will begin very soon. Watch out for announcements on the forum, social networks, and you won't miss it.
What can you tell us about the camp where you can build a variety of structures? What difficulties or limitations can the players expect? How is the construction process implemented?
All players have their own base where they can obtain resources by building various structures. In the next stage of testing, we will work on the development of this feature. Join us — our team needs your ideas and suggestions to improve on it.
Again, a few words about player camps. We heard that there is a raffle-like building where the player has a chance to get a random item. Is this true?
It's not true, but the game has missions that reward players with random weapons or parts.
The game has a repair system, particularly important during the initial stage of the game. After each battle, parts wear out and their life span gets shorter. Is it possible for a player to reach a point where he won't be able to repair some parts? What should he do?
We are aware of the importance of this system, so we are paying great attention to its development. Based on the info collected during the Battle Test and from player suggestions we decided to make a number of changes that will be available during the next stages of testing.
Are there going to be PvE missions for groups and solo players?
We are actively working on the PvE mode. Expect it in the next test stages.
What other game modes are planned?
Further down the road we are planning to present a wide variety of different modes, both PVP and PvE.
Is the game going to have large maps?
We are experimenting with map size and in the future we plan to introduce players to a new PvE map that will be considerably bigger than its predecessors.
---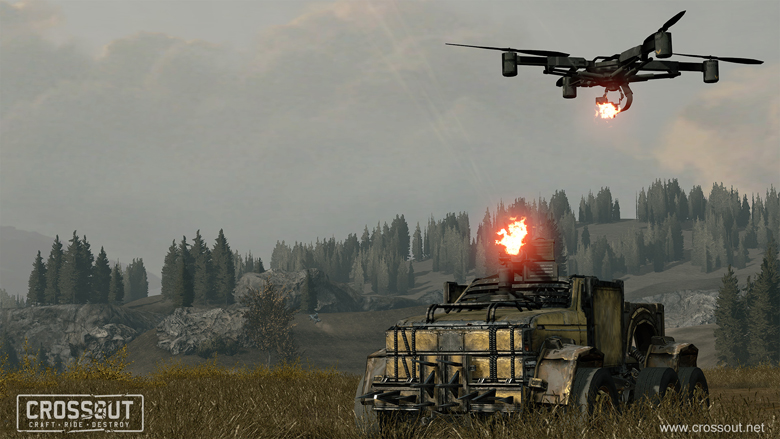 ---
Rumours are circulating about drones in the game. We know that there are drones of 2 categories: 'Protectors' and 'Helpers'. What is the difference and what is the purpose of each type? How often you can use them in battle?
At this point the game features only attack drones, equipped with various types of weapons, but we do not plan to stop there.