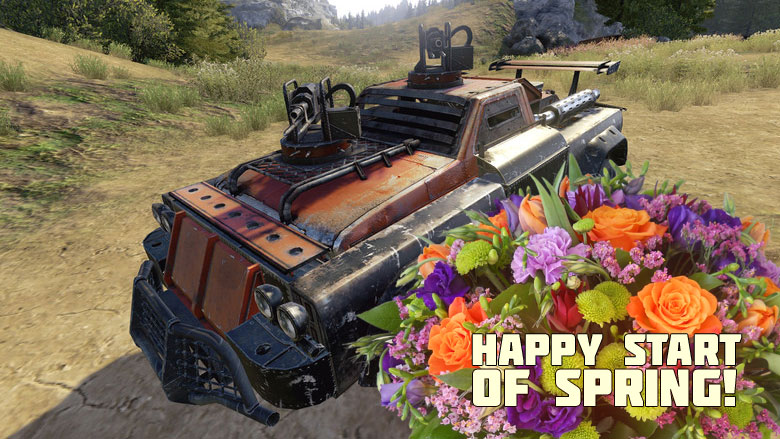 We wish our beautiful survivors a wonderful holiday!
Beauty will save the world, even a post-apocalyptic one. We wish all inhabitants of the wasteland and those who have yet to join them a Happy Start of Spring.
The long-awaited spring brings not only thaw, but also a unique opportunity to get a Steam pack 'Wasteland Warrior' to anyone who has the gift of eloquence. Post your spring greetings in this thread until March 15. Authors of the most beautiful and original ones will become the owners of the packs and access to CBT.
The number of winners is not limited.
---